Following MSI 2023, the online community clearly showed its difficulty not only because of the competition format but also in the international tournament's ban and selection issues.
This year, MSI 2023 for the first time applied the win-lose bracket competition format and eliminated BO1 matches right in the Warm-Up Round. This is a move that shows the listening to opinions from the online community after the dance method was deemed inappropriate and somewhat outdated after many years.
However, the evolution of MSI 2023 is not really too attractive with the new format applied. While the LCK and LPL teams still show a big difference compared to the Western region as well as other regions. So in the final rounds is still the Sino-Korean war. It can be said that BO3 and BO5, the weaker teams are really difficult to surprise and thus lead to predictable results.
However, this time the online community can no longer blame Riot Games, so all questions are about the pick ban. It is worth mentioning that the meta in this year's tournament has a lot of appearances for two ADCs Jinx and Aphelios. At the Reddit forum, many comments said that Riot should still consider changing the banning rule in tournaments to be more diverse.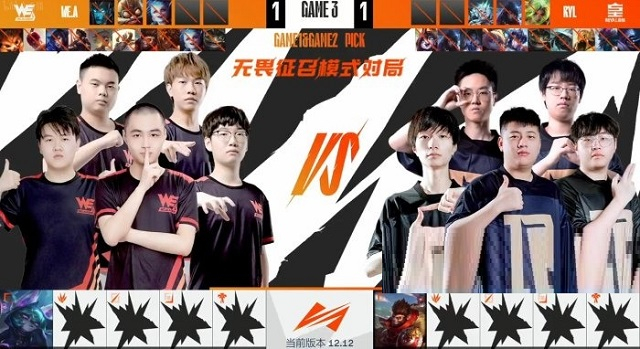 Some people think that if BO5 matches take place, each team will only be able to choose a random champion once. From there, the number of generals in a match will become diverse and of course the result is not as predictable as it is now. This type of ban is called a Global ban pick in the Lien Quan Mobile/King of Glory tournaments. This type of ban has been tested in LDL – the 2nd League of Legends tournament in China with the name Fearless Mode.
However, everything is still at the experimental level at the moment, if you change the pick and ban format in an official tournament such as MSI 2023 or Worlds, this scenario is almost impossible to happen. .
Photo: Synthesis