In the PUBG Mobile Dinoground 2.6 update, there will be a lot of great features revealed that players may not know.
In version 2.6 of PUBG Mobile Dinoground will reveal many great features, let's see what they are with MGN.vn!
TOP 1: PUBGM GO!
PUBGM GO! aka PUBGM Go Up! known as a new minigame, inspired by parkour in World of Wonder mode.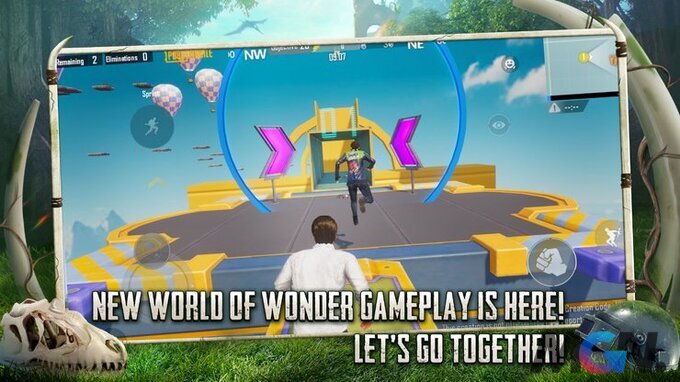 Accordingly, you will have to overcome many traps and obstacles to reach the finish line before the enemy and this is also considered an addictive game mode in the PUBG Mobile Dinoground 2.6 update.
TOP 2: Companion
Companions are considered a new feature in mode Battle Royalemaking PUBG Mobile more interesting than ever.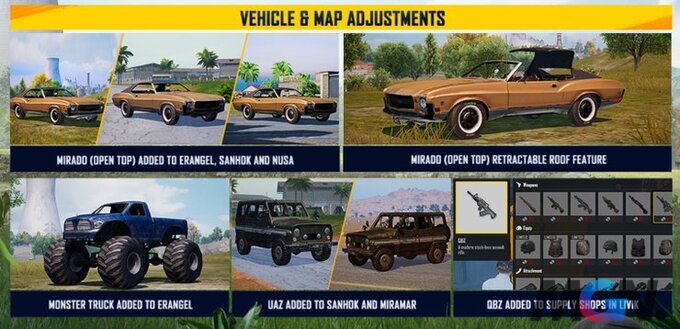 Accordingly, after being eliminated from the match, you can completely follow your teammates alive for the rest of the game in the form of a companion.
Along with that, you can also perform cute expressions and actions of your companion like jumping, running, and swimming. This will make the battlefield more fun and lively.
SEE ALSO: Deciphering why Midlane Nautilus became a key card at MSI 2023
TOP 3: Dinosaur mini games
In Dinoground mode, there are many great mini-games. Here, players can completely tame and ride small dinosaurs on the ground or flying dinosaurs.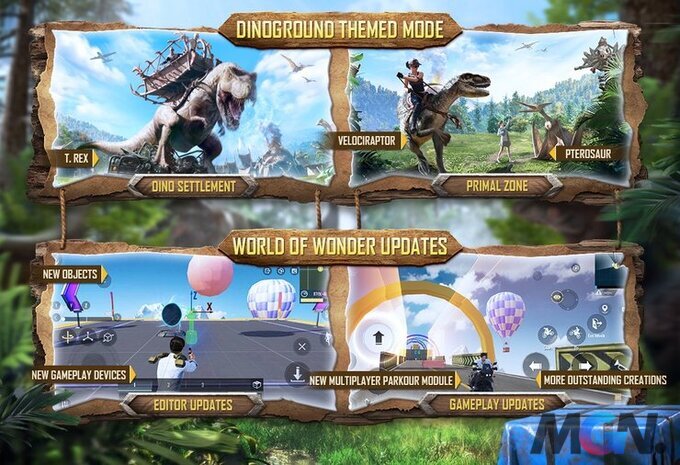 In addition, players can also rescue and tame a giant T-Rex in random Dino settlements on the map, which can carry an entire team.
There are quite a few interesting minigames in Primal Zones such as:
– Jumping Velociraptor: Players will participate in riding Velociraptor and jump to higher platforms.
– Pterosaur Hoops: Participants will also ride Lizards to collect rewards from boxed treasures in minigame areas for a set period of time.
After completing these minigames, you will also receive many items.
TOP 4: Convertible sports car
This is not a tactical update, but it is still a factor that makes players extremely excited.
You can completely open or close the hood as you like when moving on the map.
This is also a fun way for you to experience the game and can use this mode for the most popular Mirado sports car today.
SEE ALSO: SEA Games 32: PUBG Mobile Vietnam excellently won a double medal
TOP 5: Fully automatic mode
The M16A4 and MK47 Mutant are considered two powerful semi-automatic rifles that can be used to shoot at medium range.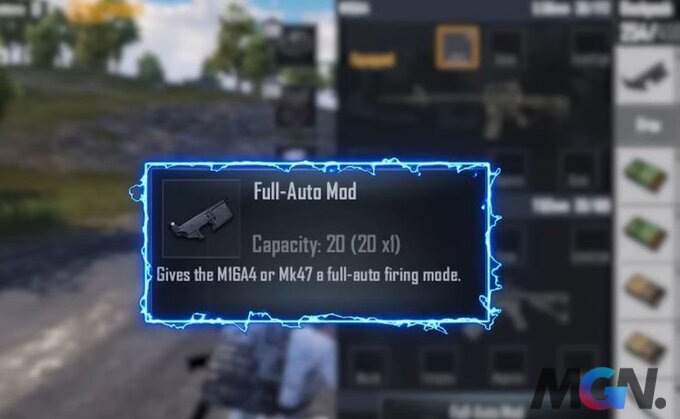 The new Full-Auto Mod attachment also easily turns them into a fully automatic spray gun.
However, for beginners, it can be difficult to control the recoil of the gun in fully automatic mode.