Recently, at SEA Games 32, Mobile Legends: Bang Bang opened up opportunities for many professional gamers in Vietnam and Southeast Asia to conquer new challenges.
Recently, the Esports content of SEA Games 32 has officially ended and left many impressions on many players. It is known that this is the third time that Esports has been included in the medal competition content at the SEA Games after first appearing in 2018 but as a performance sport. At the recent 32nd SEA Games, Mobile Legends: Bang Bang has participated with 2 contents: male team and female team. In this subject, the Vietnamese sports delegation participated in both and achieved certain achievements.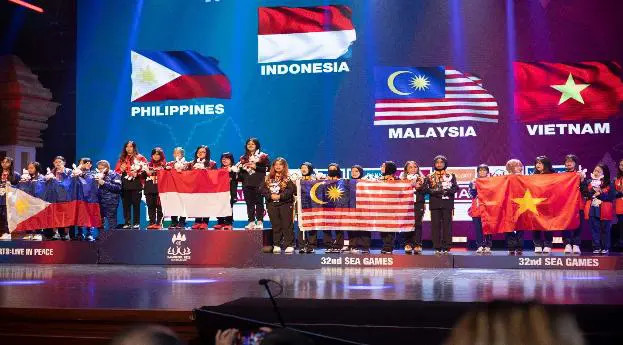 Regarding the women's team, Vietnam excellently won the bronze medal in the first international competition. With a total of 6 participating teams, Cambodia, Malaysia, Vietnam, Laos, Indonesia, Philippines, the women's team content of Mobile Legends: Bang Bang at SEA Games 32 has quite fierce competition. In particular, this is the first time Vietnam has established and brought the Mobile Legends: Bang Bang women's team to compete in the regional playground.
The players competed in a round-robin with a BO1 format to calculate points, choosing the 2 teams with the highest scores in each group to enter the semi-finals. In particular, Vietnamese gamers soon won a ticket to the round while defeating their opponent Laos on the first day of competition, although "falling off" before Malaysia in the match immediately after. Standing in 4th place, the Mobile Legends: Bang Bang women's team competing at the SEA Games for the first time also contributed a bronze medal to the Vietnamese sports delegation.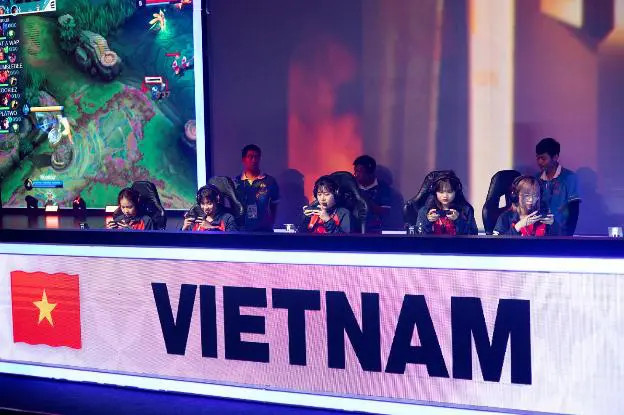 In parallel with the female team, the male team also had fierce competition, Vietnam missed the appointment with the medal. Accordingly, this is the competition with the second largest number of participating countries in eSports at SEA Games 32, after PUBG Mobile. A total of 9 teams competed for the medals of Mobile Legends: Bang Bang, including hosts Cambodia, Vietnam, Singapore, Laos, Malaysia, Indonesia, Myanmar, Philippines, and the fledgling nation of Timor Leste. After intense matches, the Philippines is the most profitable country when it comes to winning the gold medal in the men's team event and the silver medal in the women's team.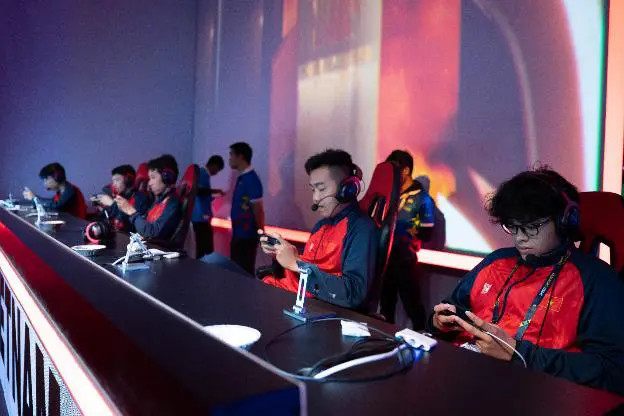 As for the Vietnamese players, despite their best efforts, unfortunately, they still could not win a medal against strong opponents in this Esports subject. However, this is an improvement compared to last season, when the Vietnamese team "bottomed" Group B and could not advance to the next round.