The scene of the movie about Lien Quan was just released by VTV, making the gaming community excited, even the actor was "coffeeed" when playing extremely harshly.
The movie My Family is suddenly receiving great attention from the audience. The film, in addition to the closeness factor, also has a humorous and gentle element that brings laughter to the viewers. Notably recently, the film also mentioned the extremely popular game Lien Quan, which made game fans extremely excited.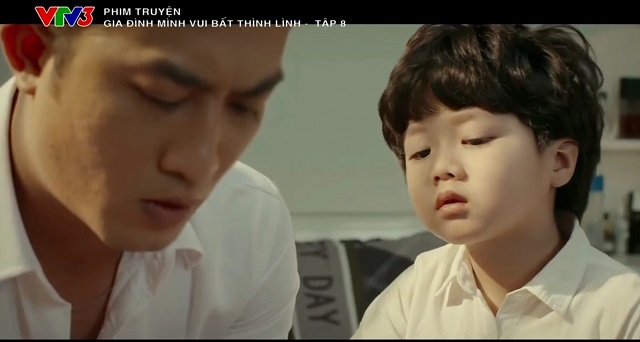 Accordingly, in the 8th episode, there was a scene of the game Lien Quan that was broadcast by VTV. It is the scene where the character Thanh (played by actor Doan Quoc Dam) and his family have just struggled after the wedding of "male lead" Danh (played by Thanh Son) and Tram Anh (Kha Ngan).
In this photo, Thanh is playing a video game and the national MOBA game Lien Quan is selected. Although not directly mentioning the name of the game, it is not difficult for players to recognize that it is Lien Quan through the frame, even for a few short seconds.
It is worth mentioning that in this scene, the son of Thanh and Ha, played by Lan Phuong, showed his father the lesson plan to perform the combo. Specifically, when Doan Quoc Dam was playing general Vanhein, his son quickly pointed to the combo: "Dad must use skill 1 to stun and use ulti move 3 to eat it". And then when Vanhein went to the table to count the numbers, this young gamer had to say, "Daddy's crazy!".
It can be seen that Lien Quan is currently a very hot game and is constantly appearing on the mass media. Even young gamers know how to play and perform combos of the general who is also considered a national – Vanhein.
Photo: Synthesis