Will Honkai Star Rail in the future open a multiplayer mode so that gamers can have the opportunity to interact with each other?
Honkai Star Rail has immediately created a fever in the worldwide gaming community since its release until now. The new adventure comes from the same developer who previously made Genshin Impact so successful, and there are clear similarities between the two titles. Of course, it was inevitable that Honkai Star Rail would attract players from Genshin Impact and be brought to the table.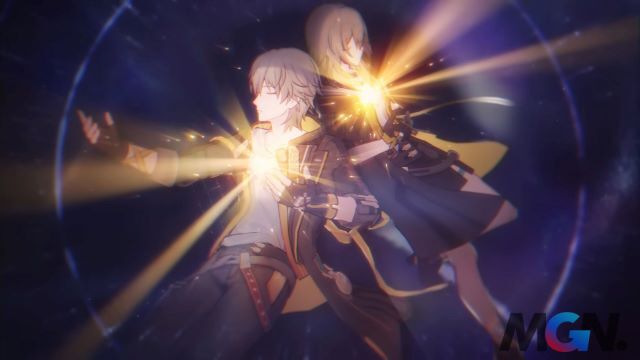 However, since its release until now, although Honkai Star Rail has scored many plus points in the hearts of gamers, the game still has many points that make gamers feel confused. As a turn-based game, there is a lot of potential if the game can create a lot of interaction between gamers, which Genshin Imapct has done quite well. However, now, from what gamers have experienced and known, it seems that Honkai Star Rail is missing the coop feature that many gamers have been looking forward to.
The coop feature is currently not available in Honkai Star Rail. Furthermore, there aren't any other multiplayer modes, including PvP. In addition to the main and side quests, there are also different end-game content that gamers can participate in daily and weekly. By completing these challenges, gamers can earn quite a lot of valuable in-game resources that can be used for various purposes in the game.
Although in the upcoming Honkai Star Rail 1.1 version, the game will update the chat feature for players, but news about the coop mode is still silent. Many gamers have been quite disappointed because all they can interact with is the Support feature in the battle system that allows players to "borrow" any character on the list. friends and suggestions.
>> MORE: Honkai Star Rail: 8 Things Explorers Do Better Than Genshin Impact's Travelers
In the predecessor game Honkai Impact 3, the coop feature is not really outstanding when there is very little content in the game that players can join together, but at least it still has, so a A new game that inherits a lot of things from the two predecessors Honkai Impact 3 and Genshin Impact like Honkai Star Rail without any hint of coop mode is a pity.
Many gamers have imagined many reasons why Honkai Star Rail does not have a multiplayer mode. One of them may be because currently the early game content is not too challenging for gamers, most of which can be completed without having to directly open multiplayer mode. Maybe in the future when there are bigger events with a higher level of challenge, maybe the multiplayer mode will be opened for the community to participate and experience.
So in your opinion, what is the reason why Honkai Star Rail does not have a multiplayer mode? Will the future Honkai Star Rail have a multiplayer mode? Don't forget to follow MGN.vn to update the latest news about Honkai Star Rail now!