Despite their advanced age, this pair of gamers still excelled in defeating many heavyweights to win an eSports tournament that made everyone "happy".
The rapid growth of the gaming industry as well as e-sports has broadened its reach. Not only stopping at young people in their twenties and thirties, games are now considered an entertainment tool for all ages and professions.
Accordingly, it will not be too surprising if one day you know or witness the "elderly association" playing games or even competing in eSports. For example, a recent case, despite their advanced age, this pair of gamers still excellently defeated many heavyweights to win an e-sports tournament that made everyone "happy". '.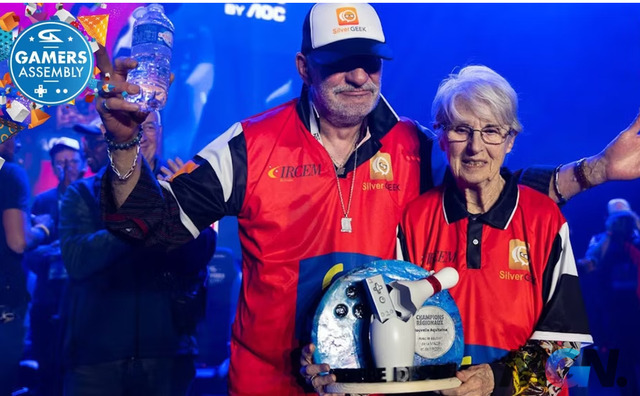 >> MORE: Vietnam Game Awards 2023: Free Fire 'on the throne' Game of the year, Lien Quan Mobile won a double award
Specifically, two tools including Jeanie and Gilbert (so far with a total age of nearly two centuries) have become "winners" at the Wii Bowlong LAN tournament organized by the gamers association in France. Basically, Wii games are just 'for fun', but there are still some small tournaments that have been held. To get this respectable victory, Jeanie and Gilbert excellently defeated many opponents who were both good and younger. That is what surprised and excited viewers the most.
But it should also be said that Wii Bowling does not require physical or mental strength, but only in the accuracy of the times when the controller is used. The reward of this 'couple' is a lovely trophy as a souvenir, as well as a small bonus.
That's it, the game is completely unlimited for anyone's age and passion, the case of that duo is also proof of the saying "the older the ginger, the spicier it is", isn't it?
In order not to miss the news about the game village and domestic / international Esports in general, don't forget to follow MGN.vn regularly!