The new home of League of Legends on the server side of Riot Games is officially up and running, and here are the new looks of this game when it comes to the same house as the Riot server.
The 2022 League of Legends season has officially ended and this is also the last season League of Legends Vietnam is accompanied by the publisher Garena. This is the publisher that has managed and released the Vietnamese server LoL for more than a decade, Garena has experienced many happy and sad memories with players right from the first days of launch and this journey has come to an end. pay League of Legends to the hands of Riot Games.
As everyone knows, this time League of Legends On the Vietnamese server, I will personally do it Riot Games take over and the new publisher in this country, VNG, will operate under Riot. Today, January 6, this game officially disappeared on Garena and players must log into Riot's client to continue the experience.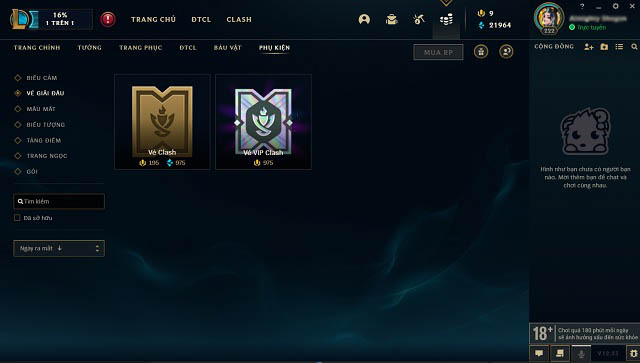 Here are some pictures of the interface of League of Legends after saying goodbye to the old roof and moving to the new house.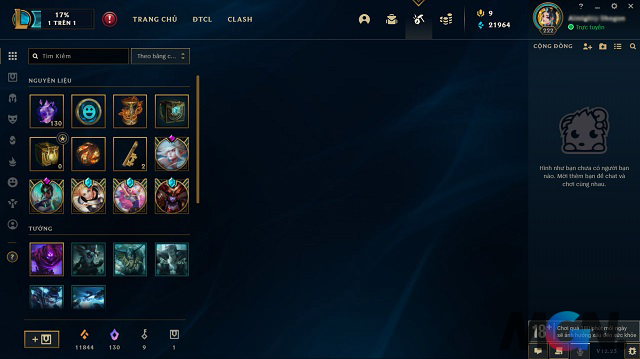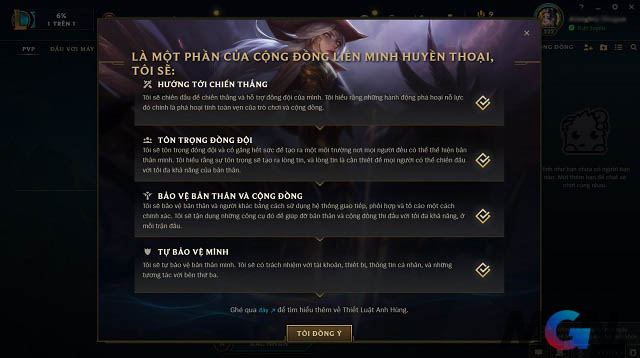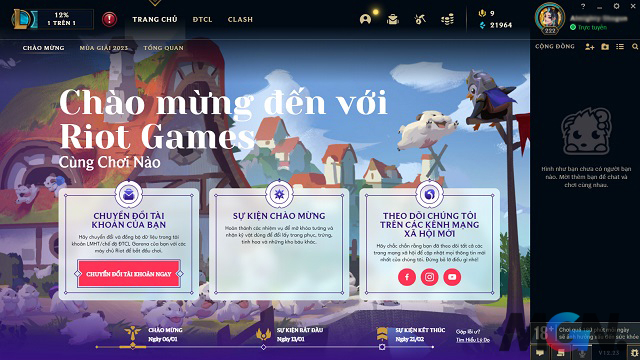 In general, the client screen after login of League of Legends After returning to Riot's hands, not much has changed, but a few new functions have been added. Along with that are some changes in RP rates as well as item prices, skins, etc. And new good news for gamers who "play" in League of Legends and the price of new skins will not change much but even cheaper. more than before.
SEE ALSO: Instructions on how to download the fastest and latest League of Legends Riot and VNG
The new exchange rates and some brand new skins of Riot Games will be officially applied from the day gamers officially log in to the Riot Client, which is January 6, 2023. Gamers, please urgently download the game and log in right now!
Follow MGN.vn regularly, we will always bring the latest news related to Esports and news about Esports. League of Legends, streamer, the emerging game for you.