Thought it would be fun to tease the young FA, but the ending Xuan Bach received was full of more hurt. Phase "tease" backfired amusing.
Xuan Bach and Thuy Linh are quite a famous couple in the game village of Lien Quan Mobile. In addition to a successful career, this guy also has a beautiful love with his girlfriend thousands of kilometers away. Because of their long distance relationship, the two did not hesitate to spread their love in public. Entering this year is the 4th year of dating, the young couple is still working hard to deliver "wage" like the first day, making fans jealous.
Not only showing love photos, the couple Xuan Bach Thuy Linh also showed off "lip lock" photos online. Recently, this guy also used a photo of his girlfriend with the caption: "How can anyone post a lover like you" to mock the FA. It can be said that he is very in love and proud to have a beautiful and charming girlfriend.
But this action only surprised the girlfriend, but was useless in front of fans. The proof is that under the comment section, many people have made the owner taste the backlash. It turns out that the fans of the guy's game without a lover are true to them, most of them have families, even children.
"You're too young, Grandpa."
"I also want to have a lover, but my wife and children don't let me."
"I still have a baby, grandpa"…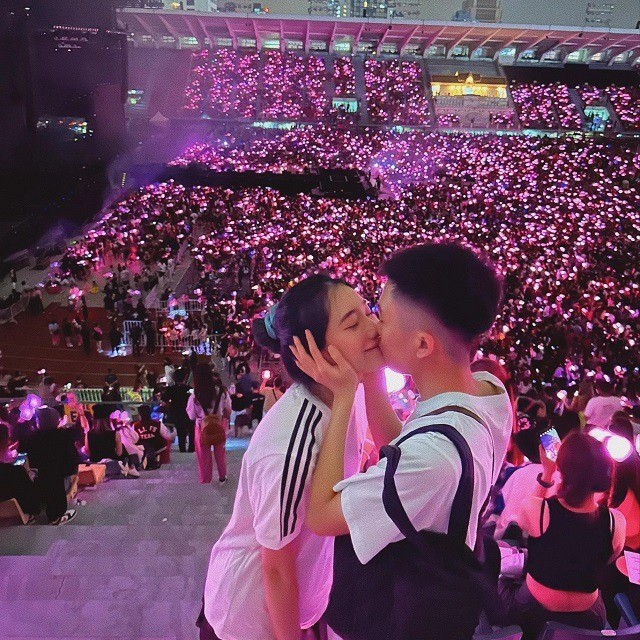 Before that wave of reactions, many people advised Xuan Bach to think about getting married and then return to the tournament. Perhaps the guy himself did not expect his actions to help the convincing wedding phase, difficult to find a way back.
It is known that the couple Xuan Bach and Thuy Linh in addition to the sweet moments they also enjoy making jokes to entertain on social networks. Seeing the couple so happy for 4 years, fans hope they will have a happy ending.
Photo: Synthesis