The cooperation between Jax and Soraka will create a scary "sweeping" squad in TFT season 8. Let's explore the details with MGN.vn!
Jax War God seems to have 'retired' after the nerf from Riot, however, thanks to Soraka and 6 Gladiators, this unit is suddenly 'on meta' back in TFT season 8. Currently, this Gladiator Soraka post is extremely hot with units with a lot of health and possessing single-target and large-area damage.
The main staples of this card are Jax and Soraka with the Gladiator seal. With Soraka's ultimate healing for % of max health, when there is a Gladiator, this piece is considered the Dragon Warrior version of 'Mage Tanker' from last season. From there, it helps Jax to eliminate the lack of multi-target damage and the ability to finish the route after late.
Gamers should only play this card if they have the Gladiator Seal/Crown, otherwise at least have a nice 'opening' with 4 Gladiators before level 5 to get the seal from the 2nd core pick round. divided equally because the role of 2 carry generals is the same:
– With Soraka as Blue Charm – Giant Slayer/Gold of Gems and Gladiator Seal;
– For Jax, it's Crazy Knife – Blood Sword – Cannon, (can get any multi-use item like Giant Power, Hand of Justice or even Blood Armor if you can't draw).
The strongest cores are the Gladiator Seal/Crown. Next comes New Vitality, Gems Inlaid, Cosmic Blessings, Ascension, Elves Protection, First Aid Bag… any Hero Core of Soraka, Jax or Sejuani.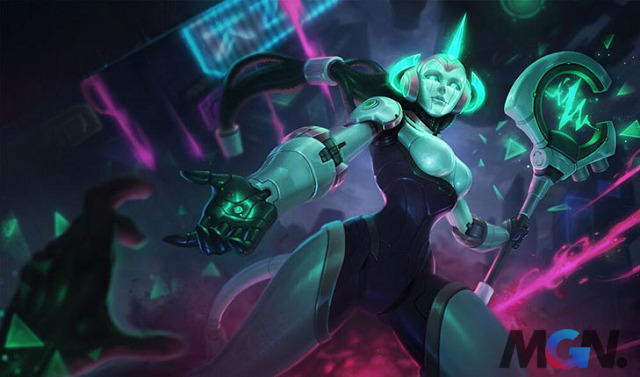 As mentioned, either when there is a Gladiator or a favorable start with 4 Gladiators or Jax from the beginning, this Gladiator should be deployed because it will help optimize the map and make it easy in the middle of the game. If the Gladiator sign doesn't come out from the first round, it can still appear in round 2 when many Gladiators are on the field, but because it can't be assembled from the Golden Shovel, players need to decide from the beginning because Soraka's lack of seal will be very 'eaten'. harm' in this comp.
The 'standard' start is 4 Gladiators with Renekton holding the item, or 2 Gladiators clamped with a Laser Military Police, otherwise any 2 star unit will come out. Pay attention to level 4 later in round 2-1, to level 5 after the second market round to increase the likelihood of Gladiators like Jax or Riven.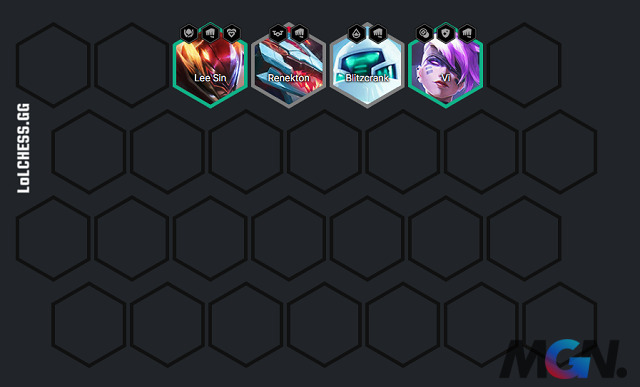 Reach level 6 before round 3-2, take advantage of as many Gladiators as possible to increase the chances of this race's core. It is possible to consider between 2 ways of fighting at level 6 such as: 6 Gladiators or 4 Gladiators + 3 God Armor (depending on whether Jax has a Rageblade or gets a 2-star Riven first). To be safe and easy to change formation when having Soraka, it should still be 6 Gladiators because after hitting God Armor, there is no need for Wukong and Draven.
In the middle of the game, either roll a 3-star Jax sandwiched with Soraka at level 7 or go up to level 8 to complete the lineup. These are two fighting styles that have a significant difference between 2-star and 3-star Jax (depending on the match situation to decide).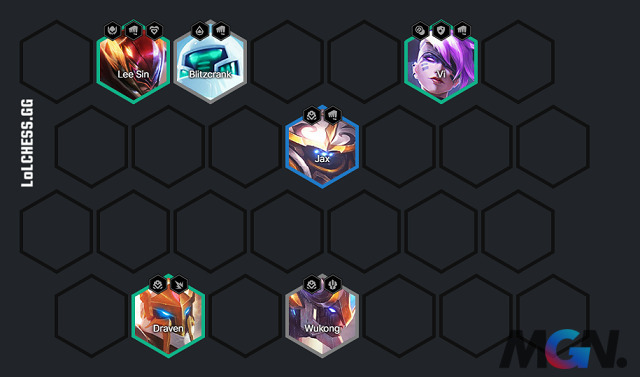 From level 7, you have to attach the Gladiator seal to Soraka and hit 6 Gladiators. Then go to level 8 and quickly complete Jax 3 stars (not level 9). The final two types of formations include: 8 Gladiators (in case there are nice Hero cores and items for Soraka), or 6 Gladiators + Divine Armor.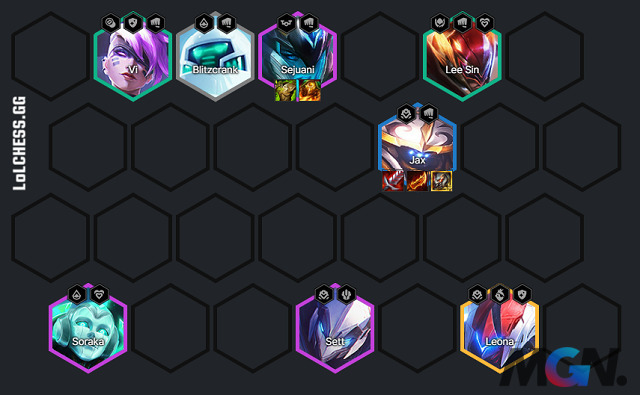 In general, the Soraka Gladiator's 'taught' is extremely 'faulty' when it comes to bringing great stubbornness and impressive damage ability, even accepting all types of Assassins.
>> MORE: DTCL: TOP 3 items should be paired to easily 'stitch' the top 1
Finally, so as not to miss the hottest content about DTCL Don't forget to follow MGN.vn regularly!