Although it was soon expected, as soon as it was released in Genshin Impact, the Baizhu banner collected surprisingly modest numbers for many gamers.
Although Baizhu was once a highly anticipated character, some players chose to ignore his banner in Genshin Impact 3.6. The biggest reason may be because Fontaine is about to land with many extremely attractive characters. Not all players will be able to get every character they want. So gamers often have to sacrifice what they can ignore. In this case, anyone interested in Focalors or other Fontaine characters will often choose to skip as many banners as possible if their financial capacity does not allow.
When Baizhu's banner first launched, it ranked fourth… from the bottom in terms of total revenue in the iOS market in China. By the fifth day, his and Ganyu's banner had risen in rank from seventh from bottom to top. However, it is clear that these banners are performing very poorly in the Chinese iOS market.
It is clear that many Chinese players have spent a lot of their money and resources on the Nahida and Nilou banner, which predates the current banners. By the end of Nahida and Nilou's race, iOS players in China had spent a total of $28,019,235. And likely, Baizhu and Ganyu will be hard-pressed to catch up, especially at their current pace.
Another acceptable reason for why the Baizhu banner is so sluggish even though he is one of the most anticipated characters is because of Honkai Star Rail, another HoYoverse game. , was officially launched shortly after version 3.6 was released, and was less than a week away from the Baizhu banner update date. Most likely, gamers are flocking to this game to plow through and that may be the reason why the Baizhu banner has become less attractive because the Seele banner of Honkai Star Rail has already raked in sales. extremely high within just 10 days of launch.
>> MORE: Genshin Impact: Baizhu's Design Has Really Been Changed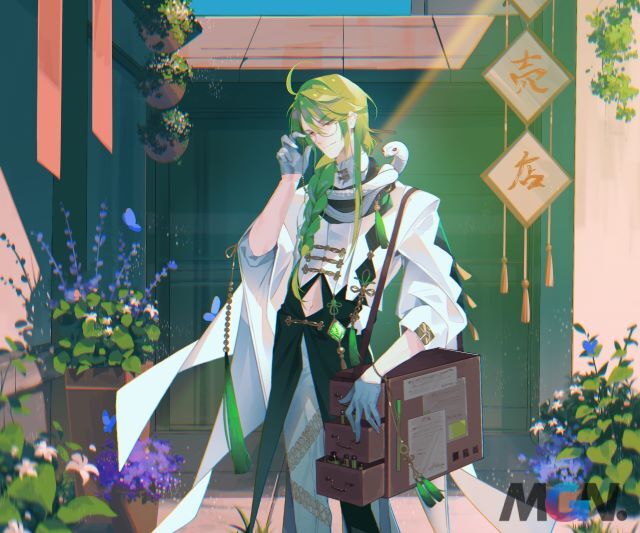 It shows that, although Baizhu is a strong character, many gamers have had to calculate and consider since then make a decision to spend a lot before a long-awaited character with a hot game. newly released.
Don't forget to follow MGN.vn to update the latest news about Genshin Impact right now!