Recently, many Genshin Impact gamers have discovered that the game has disappeared from CH Play, and the loading port also has problems, so what is going on?
The afternoon of May 30 was a shocking afternoon for many Genshin Impact gamers when they discovered that the game had suddenly disappeared from the Google Play Store. Not only disappeared without a trace or notice, the game's loading port on Android devices also had problems, many gamers were unable to make any transactions in the game. This situation is somewhat similar to the situation that happened in 2020 when the newly released game not long ago suddenly disappeared on the Google Play Store, making many gamers bewildered.
Fortunately, Genshin Impact has made an official announcement in this regard. Although not specifically mentioning what the problem is, HoYoverse said that they have confirmed that the game is having a problem, so it will temporarily not be able to search and download the game on the Google Play Store at the same time. also will not be able to make any transactions through devices using the Android operating system. Genshin Impact's side has supported players by providing them with a link to the official website with the apk download version for Android systems as well as guiding them to make transactions on the game's Loading Center. play. Gamers will have to wait a little longer while the game fixes this issue and further announcements are made.
However, the matter does not stop here. The Genshin Impact community has conducted a 'dissection' of the issue to hypothesize why the game suddenly disappeared without a trace. Many players believe that Genshin Imapct and the publisher in Vietnam currently S.Pay are having some problems between the two parties, so Genshin Impact is forced to take down the game and is likely to have to search. a new publisher. Many gamers are also boldly prophesying the universe, predicting that there is a possibility that Genshin Impact when returning to CH Play will add a familiar logo that surely no gamer wants to be similar to the case of Honkai Impact 3. long ago.
In addition to the corridor rumors, many players said that Google Play is having a sweep of applications on its platform and a series of big games have suddenly disappeared, or more specifically, have been banned by Google. Play block. Therefore, it is likely that Genshin Impact has also been in this "closed" phase and is working with Google to reopen the application. Perhaps because it was 'mistakenly killed' by Google Play, the game's loading port on Android also had problems leading to many gamers being forced to transact through another loading port.
>> MORE: Genshin Impact: Revealed Lyney Town, increased Violent Damage, Fire DPS buff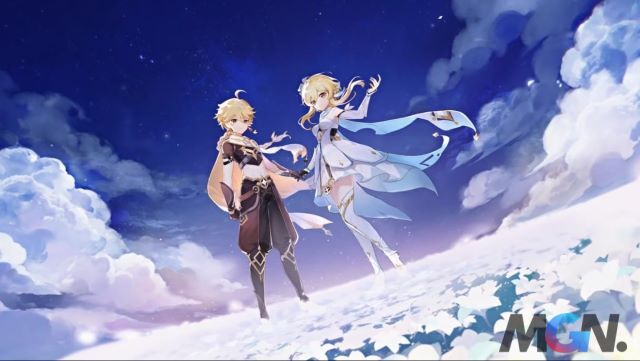 Currently, apart from players who are confused about when the game will be reopened, most of the community is very excited because they see this as an 'incident'. And when the problem occurs, Genshin Impact will usually have compensation for players, so in the comment section of the official announcement from Genshin Impact, it is not difficult to come across comments wishing the game to compensate 1600. The Primordial Stone, or even… an Alhaitham for them. Genshin Impact gamers must be very ambitious, for example, I would expect HoYoverse to pay for me Raiden Shogun C6R5.
Don't forget to follow MGN.vn to update the latest news about Genshin Impact right now!