Facing challenges from Bilibili Gaming's Top Lane, Kiaya GAM did not give up and confidently responded with confidence, making fans excited.
Recently, in a recent stream, BLG's Bin suddenly mentioned the representative of VCS, GAM Esports. Specifically, this player wants to meet the representative of VCS soon so that he can take revenge for TOP Esports, after a painful "defecation" at Worlds 2022.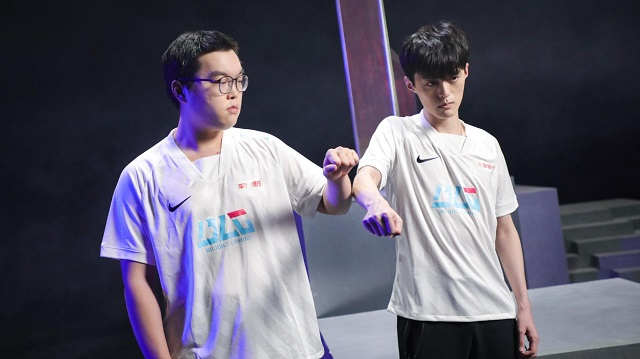 It is known that at the upcoming MSI 2023, GAM and BLG are in the same group in the Play-In Round. Therefore, the two teams will also have the opportunity to meet soon, provided that both must win against Movistar R7 and Golden Guardians in the upcoming match.
This is an opportunity for GAM to face one of the top top laners in the world, and Kiaya immediately responds with confidence and anticipation. Also in the press conference of the MSI 2023 Opening Ceremony, Kiaya also shared candidly about her goals as well as the team's goals.
Accordingly, Kiaya directly said: "If I can meet Bin, I am ready to confront. In the past, I have had the opportunity to meet him in practice matches, so I partly understand how to go. So if If we meet again, I won't be too surprised with that style of play and will try to play fair."
This player also added that, in addition to Bin's case, he also wants to reunite with T1 Zeus and Gen.G Doran. These are the two players that Kiaya really wants to meet in this tournament.
Currently, Kiaya said that he has prepared mentally and professionally for this tournament. Similar to Worlds 2022, Kiaya encountered a "jetlag" situation when coming to the US and was not in the best shape. Therefore, this time, the players as well as the BHL hope to have a way to fix it. Personally, Kiaya is also more attentive in studying her opponents.
Kiaya shared: "When I was given information about the team and opponent by the coaching staff, I had to be more prepared and learn about the fighting style and general breakdown of the opposing player, from That's trying to catch cards and have the best laning phase possible."
Today, April 28, the whole team officially departs for London. Immediately after settling in, the members will arrange to practice individually, compete in group matches to prepare to enter the tournament just a few days later. The first match of GAM will meet the Golden Guardians at 10 pm on May 3, Vietnam time.
Photo: Synthesis