Neeko will soon have a mid-range update, her new skill set is considered by Saint Vandiril to be extremely powerful, able to turn into the 'pillar' of League of Legends.
Neeko is a "late birth" general in the League of Legends arena, originally the 142nd general in the game, Neeko is a lovely little 'chameleon' girl carrying a great responsibility of the tribe. With a super cute appearance and attractive skill set, Neeko always been watched by gamers in the role of Support and Mid.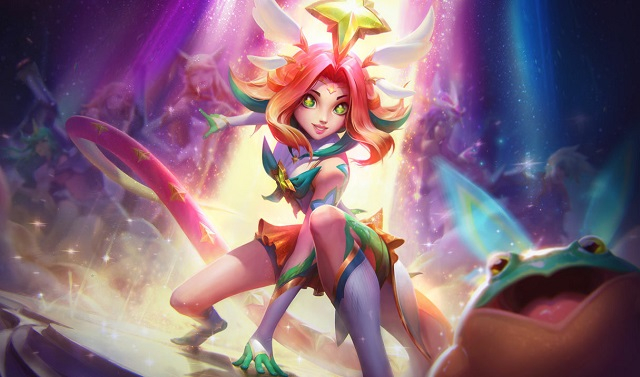 Although attracting a lot of attention from the community League of Legends Since its debut, but after a long time, this general has gradually become 'forgotten' in the hearts of gamers and officially disgraced. Because of this, Riot Games decided to rework this champion in the near future. And recently, a series of 'bold' new skills of Neeko appeared rampant on social networks, causing players to 'gasp'.
SEE ALSO: League of Legends: The DRX roster is completely "broken" after winning Worlds 2022
Possessing a unique set of skills, Neeko Can help teammates initiating teamfights very well. This Chameleon girl always knows how to 'trick' her strong opponent every time she transforms into someone, making them confused and not knowing who to attack. However, Neeko can only copy the appearance of the generals, but cannot copy their skills and moves. This is also the most special and interesting skill of this general.
The world of Neeko lies in his inner Huyen Anh, before the birth of 'saint simp' Viego, Neeko is the first champion who can disguise himself as someone else. Because of his set of moves that can disguise and transform unpredictably, Neeko become very bombastic in the arena. However, the ability of Neeko only stop at being able to disguise themselves as allied generals, but do not have any additional skills. However, in the new clip of Saint Vandiril, Neeko With the new skill set, it is also possible to transform into a jungle monster, even a 'turret'.
Gamer's reaction to this:

Honestly, the fact that Neeko can transform into a Jungler would be an amazing change to her passive.

I never thought that taking down the 'turret' would one day achieve Double Kill
Not knowing that this is exactly the new passive of Neeko Or is it a game bug? Riot Games can't handle it in time, but we can see a Neeko super 'unbalance in the near future.
Don't forget to follow MGN.vn for more updates of League of Legends soonest!