Next year, the year of the Rabbit, the magical cat Yuumi will receive a major overhaul, so do you know where this name Yuumi comes from? Let's find out with MGN.vn.
Next year, Riot Games officially announced that it will make a comprehensive edit to Yuumi After a period of "relentless force" in balancing the power of this general, this is also a very suitable time for Vietnamese people, because this year is the year of the Rabbit – the year of the Cat. , a very suitable time for her cat on the cutting board.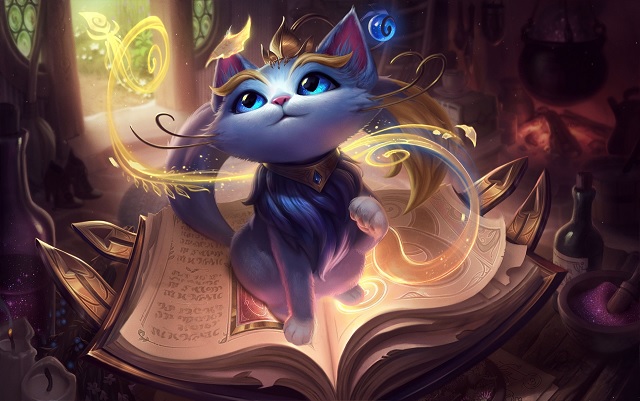 Yuumi is really one of the most annoying champions in League of Legends since its debut so far, despite being 'nerfed over and over' many times, but this champion seems to be unable to be scrapped. As long as you can get close to an ally with superior strength, Yuumi can help them to crush the opponent's squad with a large amount of movement speed and continuous healing ability. Although he has 'balanced' the Emperor many times, professional players still use it too effectively, and Riot's editing is back to 0.
SEE ALSO: League of Legends: Fans laughed at Yuumi's new skill set
Not only in the 5v5 arena, Yuumi is also the Mascot and is the most "junk" game in the DTCL, making the players gradually feel disgusted. Just Yuumi If you have good equipment and players roll champions to 3 stars, just a Wandering Arrow can finish an opponent's piece instantly.
According to some reddit posts, players have an explanation of the origin of the name Yuumi, They think that this is an ingenious combination of two words "You" and "Me" meaning I and You. Representing this girl's play style are two friends who are always attached to each other. In addition, many sources also believe that the name Yuumi was formed from the Yuumi heard the owner Norra – who appeared in the biography of Yuumi, a yordle when calling the cat's membrane "You" and "Me" and mistook it for his name. "You and me, We got this" is also a familiar catchphrase of this champion, really interesting.
Although the exact time period will be re-edited Yuumi It's not clear yet and the expected changes are yet to be confirmed, but fans have been extremely looking forward to and waiting for the official date of the cat's 'come back'.
Don't forget to follow MGN.vn to update more new information about League of Legends nha!