Although Moren is not a hot pick of Lien Quan Mobile season 24, he is a Gunner general who is not "bored" of any matches. So, what's so special about his power?
The end of the season is the right time for Lien Quan Mobile gamers to test champions to "change the wind" as well as explore gameplay and practice expanding their champion pool.
For now, Moren is the right choice for this purpose! Although not a hot pick of season 24, in terms of strength, no one can underestimate this ADC card. Previously, Moren was once a favorite in both ranked and professional tournaments. However, as other ADC cards gradually emerged, Moren's position shrank.
If you are looking to learn and experience General Moren, do not miss the information that MGN.vn Suggestions below!
Moren's Skill Set
Moren owns Passive Tinh Chuanthat is, each normal shot or move that hits an enemy will help the player accumulate 1 seal, 5 presses will cool down 1 and in 1.5s Moren will receive 12 – 26% lifesteal, increasing by 1% per level.
Skill 1 – Cannon Gun: Moren increases movement speed by 40% for 1.5s, himself gains 50 armor and magic armor for 5s, basic attacks that hit enemies will instantly refresh the duration of the effect, stacking up to 8 times. Within 5 seconds of launching the first basic attack, fires 2 bullets, each dealing 50 (+75% ATK) physical damage.
Skill 2 – Jet Cannon: Moren fires at enemies, dealing physical damage and knocking them back, and also reduces enemy movement speed by 50% for 1s.
Skill 3 – Electromagnetic Field: Moren throws a magnet that creates an area where it activates an electromagnetic field for 2.5 seconds, dealing 6 consecutive rounds of physical damage to enemies in the area, and reducing their movement speed by 50%. in 1s. Enemies pushed back by Moren into the electromagnetic field will be stunned for 1s.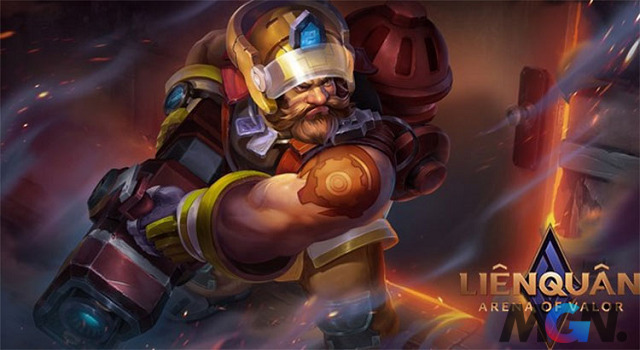 >> MORE: Lien Quan Mobile: The 'golden elements' that help AD get the most attention from gamers
General review of Moren
With this relatively 'prestigious' set of moves, Moren not only gets armor buffs but also adds the ability to suck blood. As a very strong Gunner at the end of the game, if equipped with bloodsuckers, Moren is exactly a formidable monster.
Also thanks to the skills rich in damage in combat and great stubbornness, even as an AD general, Moren cannot be easily caught by the Assassin.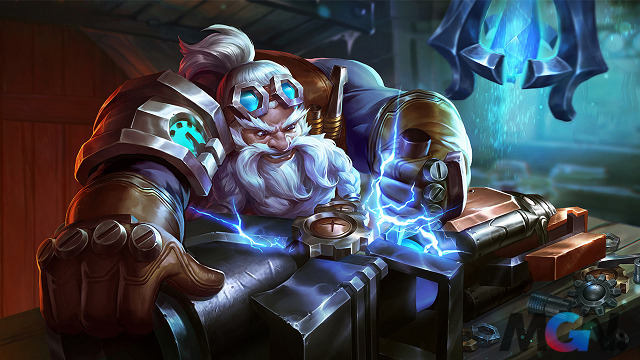 From there, if you are confident in your skills and want to choose an 'out of meta' card in the ADC position at the end of season 24, don't ignore Moren!
The latest and most interesting information about Arena of valor will be continuously updated and reported by MGN.vn every day. Follow us often so you don't miss out!