Richter is a rare all-round champion of Lien Quan Mobile, but at the present time, does Top or SP really work for this guy?
For gamers who regularly follow Lien Quan Mobile tournaments and own high ranks, it is no wonder that the powerful SP tactical card is Richter.
Although the original purpose was to be born to be a Top Solo Fighter, life pushed him to the SP position and gradually showed his true strength in this position.
However, between SP and TOP – What will Richter do and show strength? Let's analyze this article with MGN.vn!
Richter goes to SP
Strength
Has the ability to harass the enemy team right from the early game thanks to his mobility as well as his immunity to damage from the skill set. Right from the beginning, Richter was able to deal a large amount of damage when he attacked.
Besides, Richter can unleash the fighting extremely well thanks to his extremely comprehensive skill set that helps the Gunner to comfortably deal damage to the enemy. He can also act on behalf of the team to finish off the 'stray chickens' in the mid and late game.
Weakness
Even though it is comprehensive, if you use the skill improperly, it will be easy to shock death damage and the way to build is also relatively difficult when you have to choose between full damage or full def. If using the 'mix' build, it will require good movement skills, in and out of combat so as not to become a 'weight' for the team.
It is difficult to save AD every time AD is approached by the enemy because Richter does not have a strong ability to control the enemy, so it will be difficult for every gas in a situation like this to protect his AD team.
>> MORE: Lien Quan Mobile: Top 3 generals 'all music dance', worth the most gamers practice
Richter goes TOP
Strength
As mentioned above, Richter hiding in the dust from the first stage can also deal a huge amount of damage with a knock-up effect and if he hits the enemy, he will activate the second dash to help optimize. extremely annoying damage.
He can surf up to slash and then dash back for the purpose of poking the enemy's blood. When reaching lvl4 Richter can completely play on par with any champion thanks to the standard damage from his 3rd move and his immunity to damage.
Weakness
Richter going to Top wants to balance with hot pick generals like Zuka or Wukong, players must have high skills, not just rush into combos. This is the limitation because not everyone can do it, especially the 'newbie'.
Richter going Top will usually go up to damage, so the resistance is quite poor, so the player will not be able to freely rush into the fight unconsciously but have to wait for the right moment. Note that, Richter is also very easily shocked to death by the main enemy team.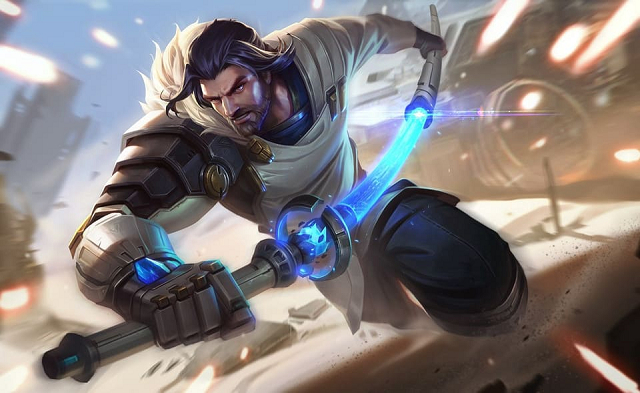 From the above analysis, it can be seen that, whether going to Top or SP, Richter will have its own advantages and disadvantages. Therefore, gamers should consider their own desires and strengths to choose the correct way to play when holding this champion!
The latest and most interesting information about Arena of valor will be continuously updated and reported by MGN.vn every day. Follow us often so you don't miss out!