Running out of mana when using skills will no longer be a problem for Kahlii in Mobile Alliance, especially when the energy recovery items have been nerfed. Let's explore with MGN.vn!
After the Phong Van Cau Truong version 'landed' on the Lien Quan Mobile servers, in addition to the positive updates, it seems that the main 'Magicians' are not very satisfied when Garena has directly nerfed the magic equipment, Specifically, the ability to recover energy. Therefore, the era of mid lane champions is over.
While, Kahlii During season 24, it was the Mage card that suddenly became "popular" after being forgotten for a long time with the ability to poke from afar, as well as being able to close the opponent's corner well. Thanks to the extremely long range of his ultimate, this general can stand outside to discharge damage, close the target angle and create a premise for his team to jump in.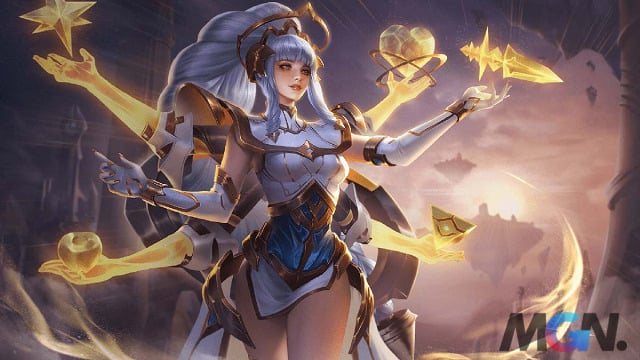 However, the downside of Kahlii going Mid is constantly running out of mana due to using skills, and this is more serious after the update as mentioned above. Accordingly, for the purpose of making it easier for gamers to continue to accompany this general, MGN.vn will suggest you the gameplay. Gunner style Kahlii.
About the gem board

This is a Gunner-oriented gameplay, so you need to focus on normal attacks, gamers should bring x4 gems with crit rate, x6 rate of crit/crit damage.
About equipment

Because Kahlii can hit the critical hit, Holy Sword and Twin Blades of Storm are two very important items, with the passive – Consciousness that deals 100% of physical ATK as magic damage, it needs to add Fenrir's Fang.
Sign
Main branch: Quang Minh Tower; The sub-branch is the Citadel of Origin.
Because this playstyle is not suitable for Thanh Chau and Fullness, it is necessary to choose Contrast, Secret to increase crit and a bit of magic. Mainly normal attacks, so choose Spirit instead of Than Quang to optimize damage or you can choose Holy Shield for a bit of resistance and lifesteal.
The sub-branch is the Citadel of Origin because this branch adds more physical damage than the other branches.

Note, Kahlii's normal attack does not follow the target, so it is difficult to hit the mobile cards. At the same time, champions that withstand and heal well can easily "counter" Kahlii in this gameplay. Therefore, AD style Kahlii is only 'for fun' instead of being used in rank matches!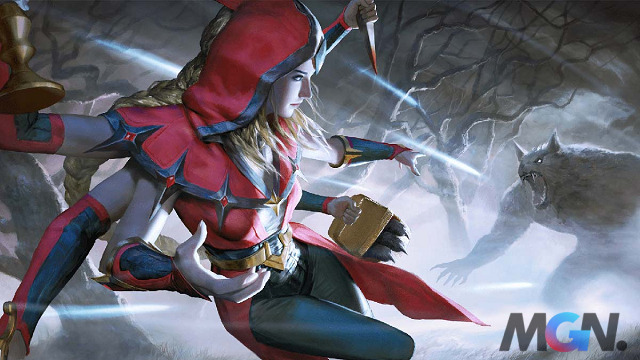 >> MORE: Lien Quan Mobile: Good 'Tips' for Florentino dance, the smoothest 5 'build' guide
Finally, don't forget to follow MGN.vn regularly so you don't miss any of the latest and most interesting content about Arena of valor.