For most gamers holding AD at high rank of Lien Quan Mobile, Aoi is always considered the "hardest nightmare" in matches.
While the low-ranked players of Lien Quan Mobile have always been 'bored' with cards like Wukong, Zata or Arum, … because the skill set is too annoying, at high rank, especially for Archer Prime then Aoi is truly a 'nightmare'.
Basically, despite possessing a 'pepper' appearance, Aoi is very formidable in terms of strength, it is not even exaggerated to assert that she is the top strongest Assassin champion ever released. Thanks to the super mobile skill set, Aoi can kill the main enemy in combat regardless of how many protective generals are around.
In addition, the ability to go in and out of teamfights like 'shopping' with abundant damage also helps Aoi become the 'nightmare' of the enemy AD. As mentioned, Aoi is the rare Assassin champion who doesn't get tired of protecting the ADC on your team.
Confronting fairly with a high rank Aoi is not easy when she has many advantages of 'money' such as mobility and great damage, so if the opponent is not careful, it is very easy to 'log out'.
However, in order for Aoi to be effective, the players themselves need a lot of practice and practice time. Once she gets used to it, she will help gamers "punish" the entire map of Lien Quan Mobile. Of course, if he maintains his current form, Aoi will still be a hot champion at high ranks in the near future.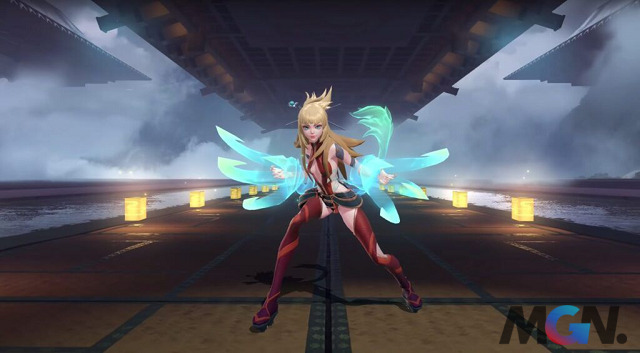 >> MORE: Lien Quan Mobile: Guide to 'set up' to raise Aoi in season 24
Finally, don't forget to follow MGN.vn regularly to update the latest news and interesting content around famous games at home and abroad!