As the current TOP 1 floating general Kim Dung card game, Nhat Dai Tong Su – SohaGame quickly attracted the attention of the entire market. Fully recreating the world of martial arts from the late writer Kim Dung, Nhat Dai Tong Su uses the full 3D graphics background to breathe life into the best masters who have ever shouted in the martial arts world, as well as the battles. landslide.
Link to download Nhat Dai Tong: https://nhatdaitongsu.onelink.me/kr1V/gamekimdungso1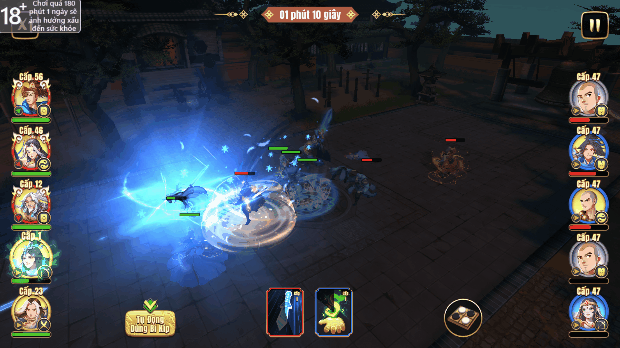 Full 3D graphics, detailed and sharp
Who says strategy games don't have to be pretty? Each frame, each skill launch or the whole character creation in Nhat Dai Tong are meticulously cared for, enough to make the player "bewitched" right from the first encounter. According to many players, the background, landscape and most especially, the top martial arts team at Nhat Dai Tong Su all make a strong impression on players when they admire, not forgetting to create "familiarity" " for every fan of swordplay novels.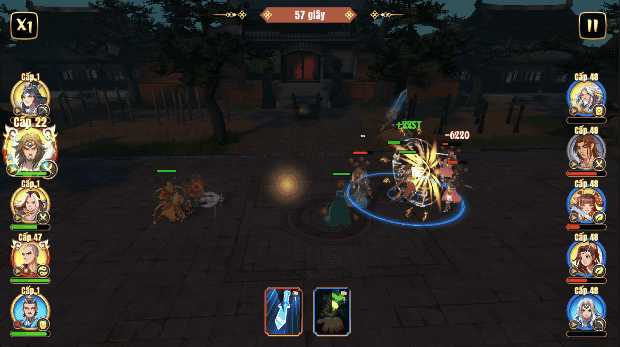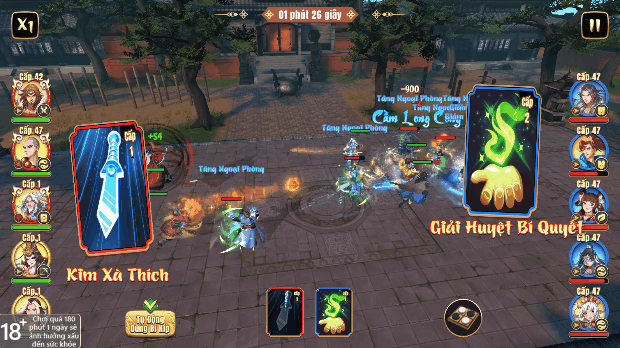 Challenging, diverse meta
The general pool in the game is divided into 5 factions, 3 groups of attributes, 3 types of forces with 3 different martial arts characteristics, making each epic battle rich in challenges and flexible countermeasures. Gamers will be free to choose, create their own squad, create a feeling of "mastering the battle" authentic.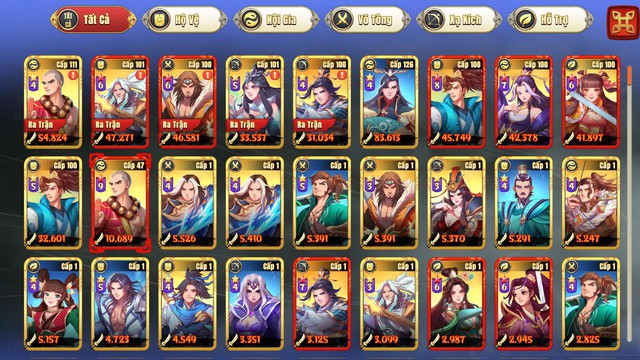 Target options, change the way you attack before and during battle
In Nhat Dai Grandmaster, we have a mechanism to customize the target, change the way to attack even before and during the first battle. It's time to forget the feeling of compulsion and helplessness when watching your team's leaders mechanically release their moves in the way the game has programmed, now players will be allowed to intervene continuously in the outcome of the match. , self-determining every move, great improvisation.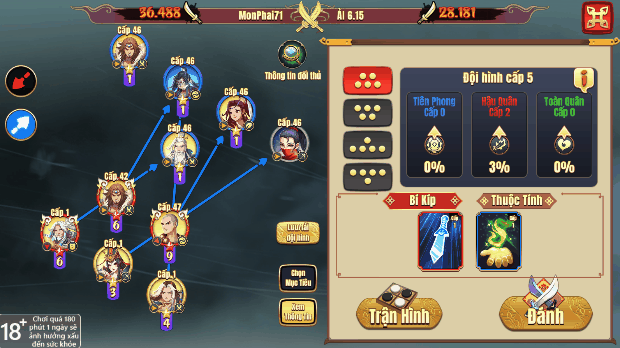 Not just before the game…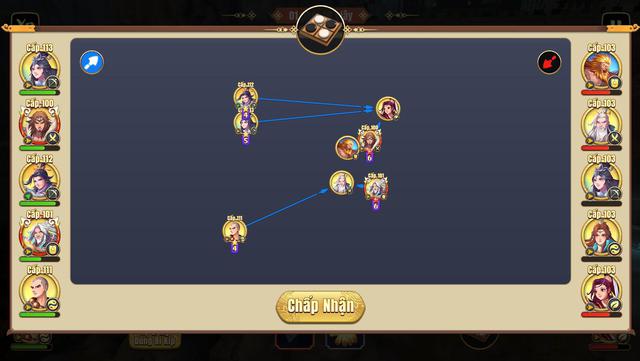 … gamers can also change the way to attack right in the game, in real time
Don't be afraid of autism, don't worry about boredom when inter-server guilds and PvP – PvE has hands
In Nhat Dai Grandmaster, we have more than 20 PvP and PvE activities with high challenges, diverse mechanics, requiring brain usage, and improvising lineups, not just passing. Battle and climb boring arenas. These are Hiep Khac Dao, Van An Tu, Blood Chien, Luan Kiem … with countless opportunities for tactical brains as well as "crazy fans" of Kim Dung swordplay to satisfy their passion.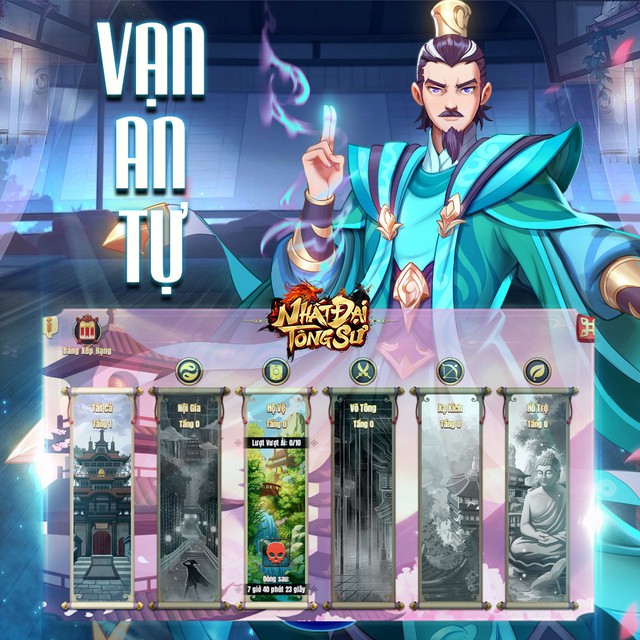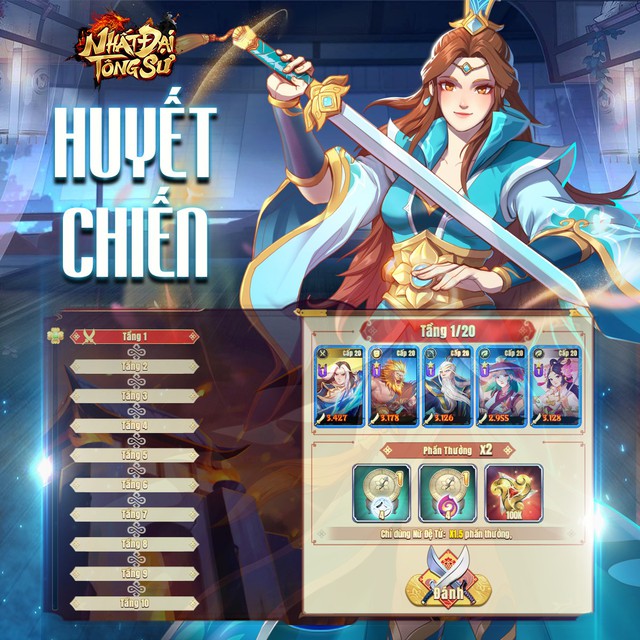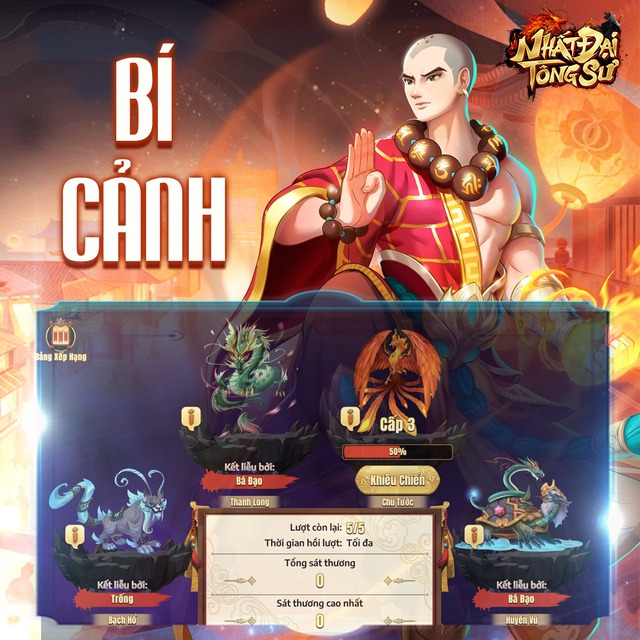 In particular, Nhat Dai Grandmaster removed the server barrier to the Guild feature. Simply put, no matter which server, players can still join a guild, fight and help each other. This is an improvement based on the actual needs of Vietnamese gamers and only Hiker Games and SohaGame can see and are determined to change.
No need to worry about physical strength, just worry that you don't have enough tactics to overcome the stage
Very neat and clean, the fitness system has been removed, gamers can freely cross the border, collect materials, improve their combat strength without having to worry about it.. ask for dumplings.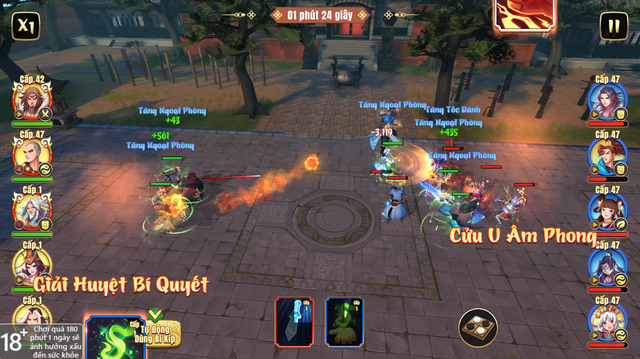 To balance this, Nhat Dai Tong Master emphasizes much more tactics than other products, the stages also constantly change attribute characteristics, requiring high thinking, stimulating gamers to explore. new meta and tested a variety of new lineups.
Infinite first spin – Like it right, hit it
Nhat Dai Tong Master opens the door to the x10 rotating champion store, allowing players to freely spin for the first time, until they find a champion they like. This helps gamers to actively build the squad they want, without being forced. Usually, you should prioritize some generals specializing in damage or in the assassination group to "carry the team" initially.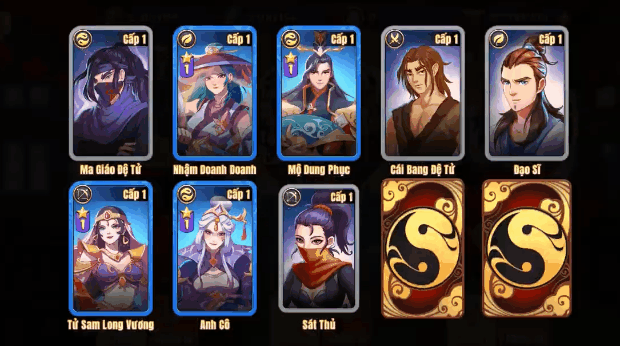 Above all, at Nhat Dai Tong Su, we have 1 game producer with many games that concern about Vietnamese games, rich experience, achieved many great achievements in the international market and especially please Vietnamese gamers, "make games according to what gamers want". With Nhat Dai Grandmaster, gamers are the top priority, whatever they want.
Nhat Dai Tong Master will officially debut at 10 am tomorrow 11/5.
Fanpage: Nhat Dai Tong Su
https://gamek.vn/game-nhat-dai-tong-su-ra-mat-ngay-mai-11-5-va-6-ly-do-fan-cuong-kiem-hiep-nhat-dinh-phai-thu-20220510135859268.chn