Genshin Impact developer HoYoverse has confirmed that the PC version will soon receive an update that adds a brand new feature to the open-world game.
HoYoverse has confirmed an update to the PC version of Genshin Impact that will add support for the PS5 DualSense Edge controller. Currently, Genshin Impact only supports PlayStation 5 DualSense and Xbox Series X|S controllers on PC, but a recently released controller is not on the list of supported devices.
Genshin Impact is regularly updated by HoYoverse with new features, content, and optimizations. The recent version 3.5 update introduced new characters and events for Genshin Impact players to experience in both Mondstadt and Sumeru. Genshin Impact version 3.6 is expected to launch this April, and the update could include support for one of Sony's most recent controller releases in 2023.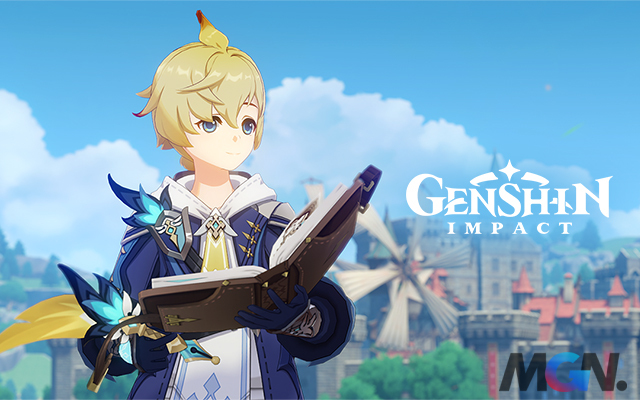 HoYoverse has updated the official FAQ for wireless controller support in Genshin Impact, revealing that official support for Sony's DualSense Edge controllers will be coming to the PC version soon. In a future update, Genshin Impact players who wirelessly connect a DualSense Edge controller to their PC will be able to change key combinations and adjust angle sensitivity.
The developers of Genshin Impact say the new feature is not yet complete and further optimizations are being made to ensure compatibility for DualSense Edge. As a result, HoYoverse has not provided a specific date and time for the upcoming PC update. After the update is released, more work may be needed to optimize the performance of the DualSense Edge controller in Genshin Impact.
>> MORE: Genshin Impact 3.8 will not release new characters
Although DualSense Edge support is coming to the PC version soon, HoYoverse did not comment on the possibility of DualSense support for the iOS version. Genshin Impact supports DualShock 4, Xbox Wireless, and Xbox Elite Wireless Series 2 controllers on PC and iOS, but the iOS version currently lacks DualSense support. Players can connect a basic DualSense controller to their PC via a wired USB connection or wirelessly via a Bluetooth connection to play Genshin Impact. However, DualSense controller vibration is not supported via Bluetooth connection on PC.
DualSense Edge support is a very promising addition to Genshin Impact on PC, but more updates may be needed to bring the controller balance between the existing PC and iOS versions. In addition, Genshin Impact fans continue to call for controller support in the Android version according to the comments section of the FAQ. The lack of controller support for Android is increasingly causing frustration in the gaming community.
Don't forget to follow MGN.vn to update the latest news about Genshin Impact right now!