Many people thought that Gen.G was unlucky in the last match against T1, but in fact, insiders confirmed that they had "catch cards" of the opponent.
On April 1, the main battle between Gen.G and T1 took place, although it was predicted that T1 would win most of it, there were still many people who regretted that Gen.G lost so easily. However, what makes fans admire is that Gen.G has tested many new tactics in this important match with T1.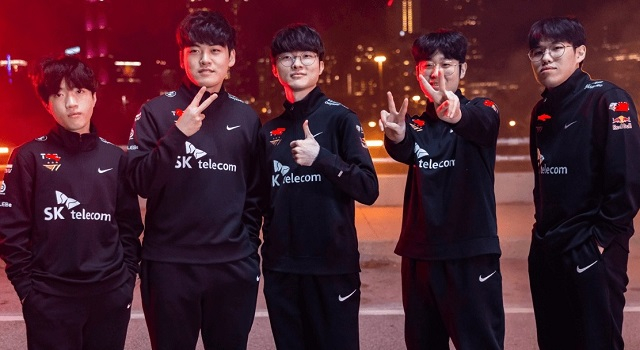 That's the intention, but T1 played in a way that was not surprising. New picks like Jarvan IV Top lane with Summoning Aery or the return of Jungler Olaf seem to have been predicted by T1. And no wonder, in the post-match interview, the T1 players revealed a very simple way to master the tactics prepared by Gen.G.
Specifically, Zeus shared: "Regarding options like Jarvan IV Top or Olaf Jungle, we have prepared a countermeasure. The night before, Oner and I checked Gen's match history. .G online. I saw Doran play a few games of Jarvan IV and Peanut also uses Olaf constantly. So I think they will use these champions for the next game so I prepared."
It can be said that Gen.G's special picks have clear tactical intentions. Jarvan IV holds the Summoning Aery gem, which has a good poke ability and can go well with Jayce. Meanwhile, for Olaf, this is a very strong choice in a constant fighting position in the match. However, revealing these champions right before the official game time made the surprise element of Gen.G gone.

This will definitely be an expensive lesson for Gen.G players and the rest of the teams in the LCK Spring 2023 Qualifiers. If the special strategy is to make T1 surprise, then it must be put on. The highest is confidentiality, there will be no surprises when everything has been revealed.
Photo: Synthesis