Fontaine has welcomed Genshin Impact gamers with a bunch of new weapons from forged weapons sets to battle passes, but that's still not enough as 4.1 adds another set.
Recently, the image of a set of weapons with a concept related to machines, techniques and "steampunk" has been revealed by leakers.From the information mentioned, it seems that this will be a set of weapons. Limited weapons can only be obtained through the Genshin Impact weapon banner.
A series of recent rumors shared by popular Genshin Impact leaker HuTao Lovers, citing sources from Videre, have revealed four new weapons planned for version 4.1. While there are no names or effect details for each weapon, each has a 'steampunk' inspired design with an image of gears running alongside the weapon.
Some of the weapons appear to be inspired by real-world items, for example the heavy sword that looks like a chainsaw and the longhandled weapon with a drill at the tip. According to multiple sources, this new Fontaine weapon set looks like it's only serving as one of the expanded options for gamers looking to diversify their options.
In addition to the craftable weapons mentioned earlier, version 4.0 will introduce five new weapons in Genshin Impact's Journey Log for the first time in the game's history. The new Battle Pass weapons are considered by many players to be theoretically better than the old set of weapons.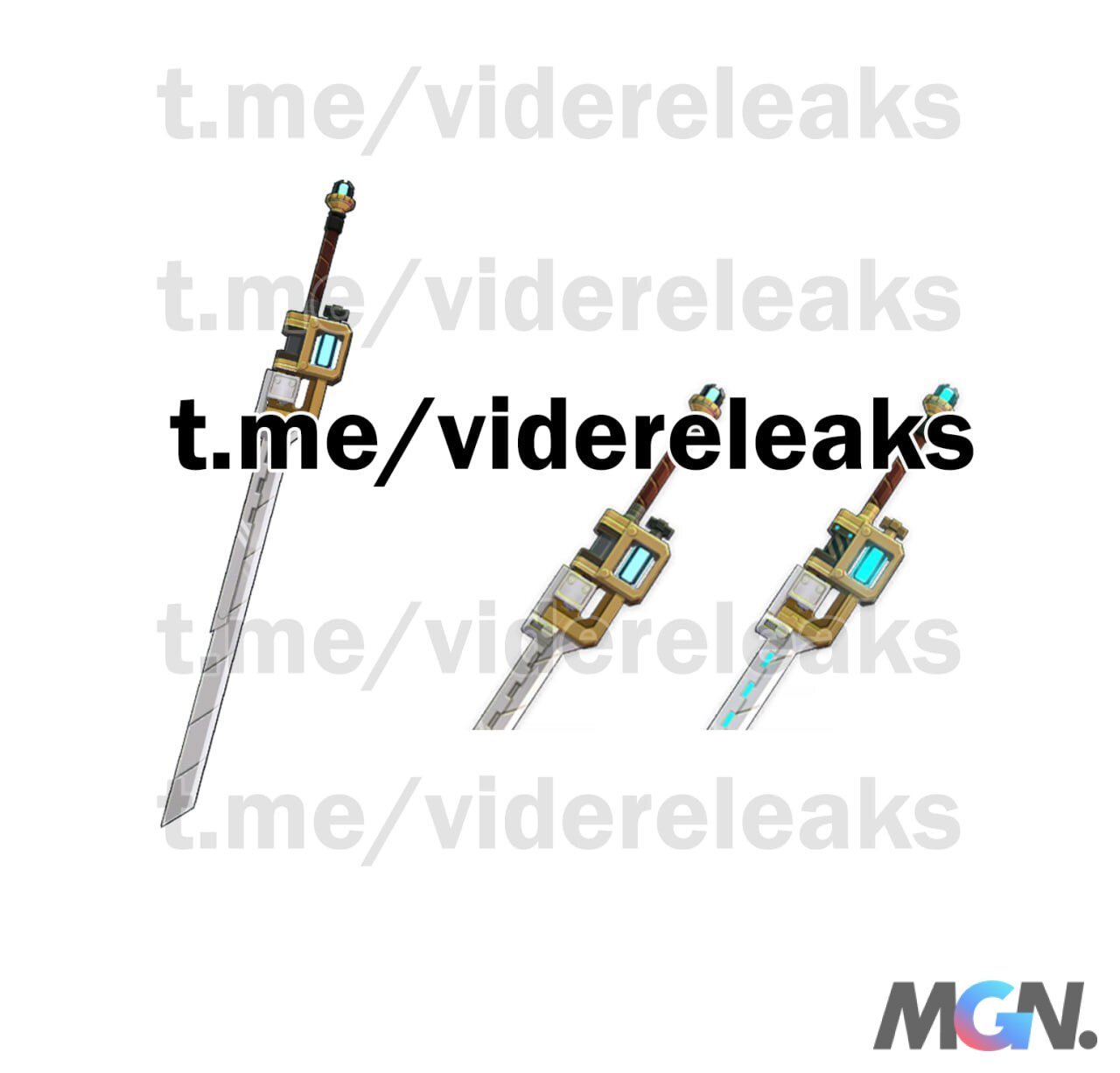 However, since it's still a Battle Pass weapon set, basically, if you want to own and max out a certain item in this weapon set, you'll need at least 5 different versions. buy Journey Diary – Pearl.
Currently, information about the Fontaine weapon set released in version 4.1 does not have much new information. At first, we only know about its shape and weapon type. Maybe in the next few days, players will soon know more detailed information about this weapon set.
>> MORE: Genshin Impact: Everything you need to know about the Fontaine forging weapon and why you should own it
Don't forget to follow MGN.vn to update the latest news about Genshin Impact right now!