Not only Traces or Relics, players also need to pay attention to the right Light Cone to maximize Luka's potential in Honkai Star Rail.
There are two types of Void characters in Honkai Star Rail, one group will provide bad effects that weaken enemies and support the team while the other group helps to apply various types of DOT effects on enemies as well as strengthening. they.
The first group will include characters like Silver Wolf and Pela, while the other will have characters similar to Kafka. However, in Honkai Star Rail there are also characters that can provide both types of utilities such as Sampo and Luka.
Knowing how Luka's skill set works, players will be able to easily imagine what the best Light Cone for him is. If you do not know, then see the following suggestions to consider and make the most suitable choices in Honkai Star Rail.
1. Just Wait: "Town" Kafka but still "over-match" with Luka
Kafka's "Town" is also a very good choice for Luka. While the Erosion debuff won't be maxed out since he doesn't deal Lightning damage, its high base Attack stat and handy effects are still worth considering.
2. Good Night: Best 4-star Light Hat for Luka at Honkai Star Rail 1.2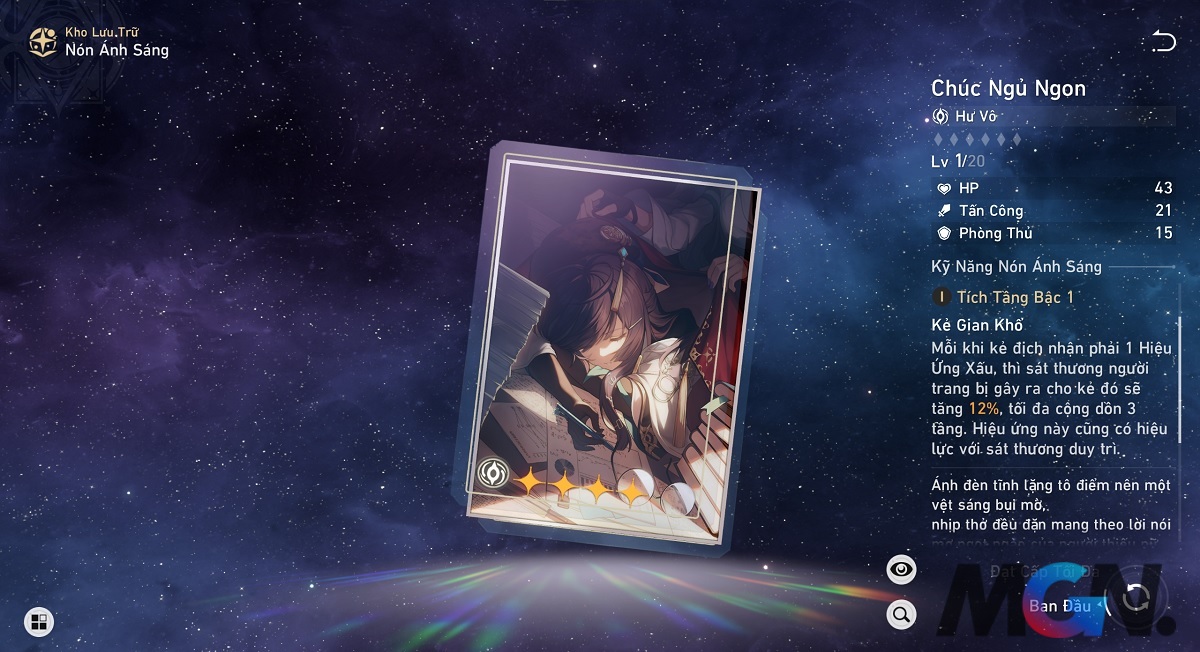 Good Night is a great choice for players who want to maximize their DOT. At Level 5 and full-stack, this Light Cone can even outperform Kafka's "town". Therefore, if there is no better option, you can completely equip this Light Hat Luka in Honkai Star Rail.
3. In the Name of the World: Popular choice for many Void characters
Luka can easily activate the effect of In the Name of the World because he is already a debuffer himself. In fact, Luka's DOT comes from his Combat Skills so the increased damage and base stats will help Luka a lot during the battle.
4. Nappy Rain: Needs a lot of bad effects to maximize its use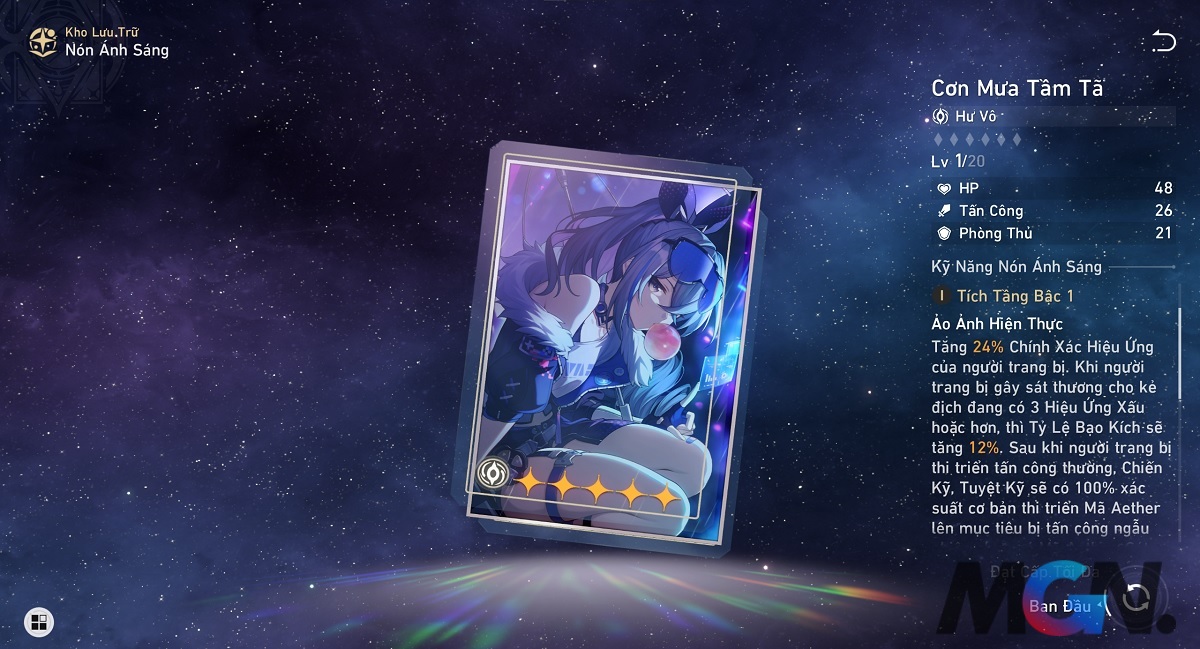 Although also a very good choice in Honkai Star Rail, if you equip this Light Hat on Luka, you have to make sure your squad is capable of creating many bad effects. Because of that, Luka when using this Light Cone will be a bit more "picky" in the squad.
5. Prey's Sight: Basic Light Cone increases DOT for the whole team
If you don't have the above options available, Sight of the Prey can be a great choice because this Light Cone can be compatible with nearly every Void character currently in the Honkai Star Rail. 1.2
>> MORE: Honkai Star Rail: How to build standard Luka, Kafka's 'pair of cards' at 1.2
Above are suggestions for the 5 best Light Cones for Luka at Honkai Star Rail 1.2 version. If you have any other better suggestions, please leave a comment to let everyone know and don't forget to follow MGN.vn to update the latest news about Honkai Star Rail right away!