Together with MGN, let's take a look at 5 common mistakes newbies encounter when playing Honkai Star Rail so that they can limit these problems and affect their experience later.
Most of the gamers participating in Honkai Star Rail are gamers who know the game thanks to having the same publisher as Genshin Impact, HoYoverse. Therefore, most Genshin Impact gamers will go to Honkai Star Rail to experience a completely new game made by their favorite game company. However, even if they are a veteran gamer in Genshin Impact, stepping into Honkai Star Rail, there will be a lot of differences that gamers need to learn to get used to from scratch and thus basically everyone will be a newbie. In this article, MGN will summarize 5 basic mistakes that newbies are most likely to make during playing Honkai Star Rail to avoid affecting their experience later.
1. Get information about enemies and characters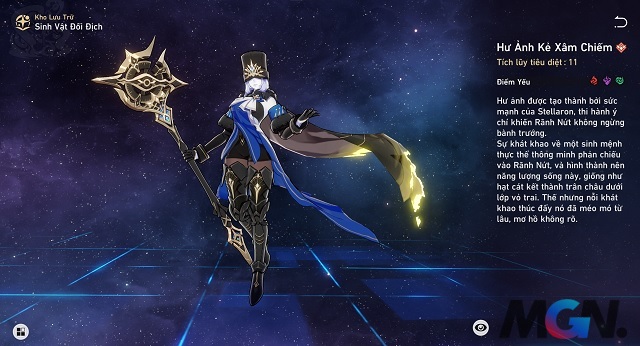 Unlike Genshin Impact, Honkai Star Rail is not simply a game that you can jump in and hit without thinking. Because the nature of combat is different, there will be many things for gamers to get used to and remember. One of them must be understanding basic information about the enemies you are about to face. Since Honkai Star Rail is a turn-based game, if you don't know which attribute your enemy has weaknesses with, you will definitely struggle and waste time to defeat that enemy.
Likewise, Honkai Star Rail also has characters that possess their own destiny and attributes. Each destiny will play a different role in combat, and usually you will need to arrange a reasonable squad to be optimal in combat, even if it is just a normal battle, not a normal battle. is in late-game content such as the Hall of Forgottenness or the Simulated Universe. Basically, if you clearly understand what you need, investing in future characters will be easier for players because there will be no regrets due to the wrong roll.
2. Character layout and suitable lineup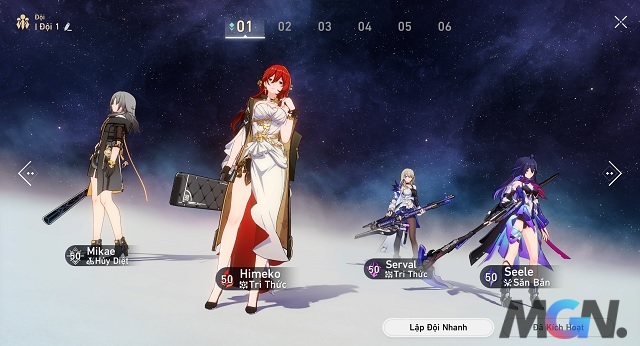 At the beginning of the game, players can get many Star Tickets and Special Planet Tickets. This is a resource that allows players to invest in banners in Honkai Star Rail and so at this stage, many gamers will be very hesitant about hoarding to invest in later characters, or just letting it go. take the characters in the present.
In fact, players should identify the gameplay that they love in Honkai Star Rail and then learn about the lineups related to that gameplay and then decide to invest in the appropriate banners. In this way, gamers can save more resources but also limit the bluffing of roll but not build a strong squad.
3. Not taking advantage of early game characters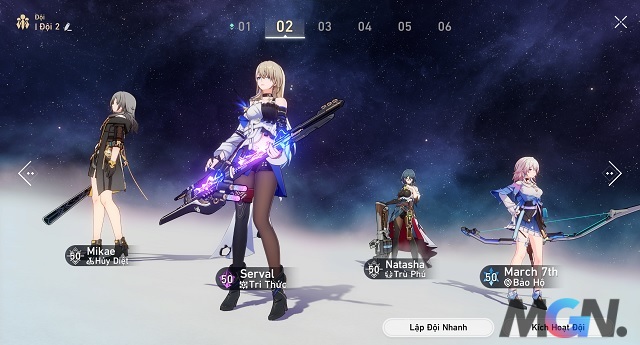 When participating in Honkai Star Rail, the game gave players many free characters. We can list those characters including Dan Heng, March 7th, Serval (Pre-registration milestone rewards, later players may not receive), Natasha, Herta, Qingque, .. Although these characters are only four stars, they possess different destinies and attributes and they are also very useful in the early stages of the game.
For example, March 7th, despite being a 4-star character, she is quite useful and until now there are still many players taking advantage of her in many cases.
4. Skip the store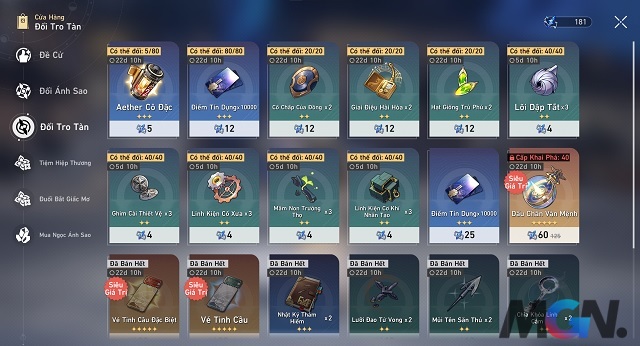 The shops in Honkai Star Rail provide players with a variety of upgrade materials that gamers may need a lot, so gamers should pay attention to the shops to save time in farming more materials.
>> MORE: How to build Qingque Honkai Star Rail, DPS for gamers who like gacha
5. Don't stop fighting monsters while opening the map
Honkai Star Rail is not a strong exploration game. Therefore, gamers should not be too aggressive when every time they encounter an enemy, they will attack while exploring the map. Gamers can completely avoid the enemy by moving a small distance away and prioritizing picking up items to avoid wasting time and blood of the character, especially for squads that do not have the ability to heal. blood from any source.
Don't forget to follow MGN.vn to update the latest news about Honkai Star Rail now!