Jing Yuan is being greatly appreciated in Honkai Star Rail and now many gamers are wanting to know how to build this character in the game.
Jing Yuan is one of the characters that is being highly appreciated by the Honkai Star Rail gaming community thanks to his ability to deal damage. Currently, many gamers have started hoarding Ngoc Anh Sao for this character when sources said the next banner after the Seele banner will be this character's banner. And if you also want to own this character and are referring to the appropriate build direction, MGN will suggest you the build direction that best suits this character at the moment.
Jing Yuan's skill set
Jing Yuan is famous for his skill set that spins heavily on his ability to cause Boosted Attacks. These attacks are mainly caused by the Divine Monarch. Shen Quan will own a fixed amount of stats and get additional buffs through the accumulation of floors every time Jing Yuan uses a Combat Skill or Ultimate Skill. Basically, Jing Yuan's skill set is not too difficult to understand, and therefore, gamers can upgrade Jing Yuan's skills in the order of Super Skill > Combat Skill > Heavenly Phu > Normal Attack.
Light Hat
Basically, Jing Yuan's gameplay depends quite heavily on Shenjun, so Before Dawn (5 stars) will be the best Light Hat for this character. This Light Cone not only increases Jing Yuan's shock damage, but also increases the damage done by General's Combat and Super Skills. In addition, Before Dawn also creates an effect called "Dream Than". When Than Quan attacks, the "Dream Than" effect will also be activated and greatly increase the damage that Than Quan deals. In addition, other options that can be considered for Jing Yuan will be The Birth of "I" (4 stars), The Right Breakfast (4 stars) or The Genius Rest (4 stars).
Relics
With the ability to deal massive Thunder attribute damage, many players will choose Sizzling Thunder Band with the ability to increase Lightning damage and attack stats for Jing Yuan. As for the Planetary Distortion Position Accessories set, it is the most suitable choice for Jing Yuan because it not only increases the damage damage, but also increases the rate of the attack. The main stats of Relics to pay attention to will be as follows:
– Hat: HP
– Gloves: Attack
– Body: Aggressive Attack/Storm Damage Ratio
– Boots: Speed
– Chain Link: Attack
– Orb of Area: Increases Lightning damage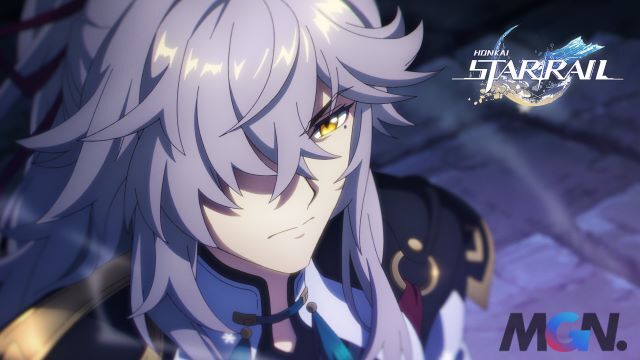 >> MORE: Honkai Star Rail: How to cross World 5 in Simulation Universe
The secondary indicators to pay attention to are:
– Attack
– Aggression Ratio/Violent Damage
– Speed
– Energy recovery efficiency
Don't forget to follow MGN.vn to update the latest news about Honkai: Star Rail now!