Although it is the trump card of many League of Legends players in the professional arena, in solo queue, K'sante has a 'social bottom' win rate.
In version 13.6 of League of Legends (LoL), K'Sante became the champion to top lane with the worst win rate of all ranks (according to statistics site U.GG). However, in contrast to the usual ranked environment, Nazumah's Pride is a champion that is constantly spammed by professional players in major tournaments around the world.
Till now, K'Sante In Top Lane, there is only a 44.72% win rate, nearly 2% lower than the second ranked character, Akali. When measuring the odds of all champions, K'sante's win rate is the third lowest in the game, just above Ezreal and Azir.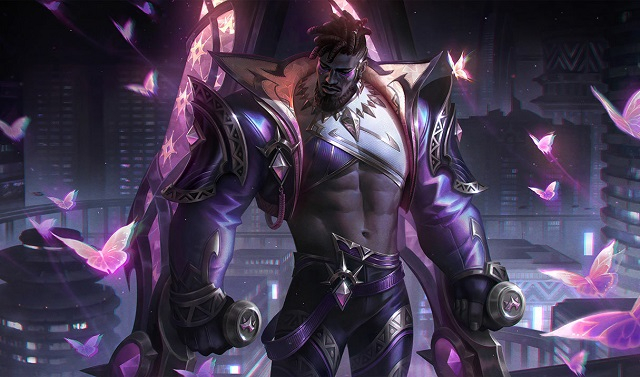 However, this did not stop K'Sante from bombing in professional tournaments around the world. In the LCK Spring 2023 knockout round, this champion was chosen the most by Top lane gamers with a total of 11 appearances (according to Oracle statistics page). At the 2023 LEC Spring, K'sante also had the second most Top lane appearances in the league with 10 consecutive games, alongside Gnar and Sion.
SEE ALSO: League of Legends: A strange bug appeared – Blitzcrank went 'through the wall'
In the 13.3 update that took place on February 9, K health has been nerfed a bit, so it's understandable that his stats have dropped in the single queue.
General, K'Sante is a relatively difficult champion to control for low ranked gamers, so his win rate is not high is completely understandable. K'sante is probably going in the footsteps of Desert Emperor Azir – a card that can't climb to 45% win rate in normal games for a long time, while being a general Top favorites in the professional competition environment.
Don't forget to follow MGN.vn every day to update more interesting information about League of Legends you guys.