Lien Quan Mobile season S2-2023 is ready for release. As usual, all players will start at a specific rank based on the rank achieved in the previous season.
At 00h00 on April 26, 2023, Lien Quan Mobile will kick off the S2-2023 season and bring a lot of great content in the 5v5 version of Moba Festival. As usual, players will enter the process of resetting the rank and starting with a new rank based on the rank achieved in the previous season.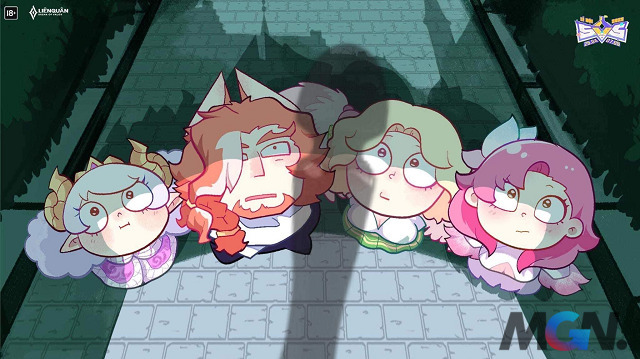 >> MORE: Lien Quan Mobile: Gunner General – The only Mage officially disappeared after 25 seasons
MOBILE RESET RANK TABLE S1-2023
RANK S1-2023 START RANK S2-2023 Master 51+ stars Tinh Anh 2 Master 41 ~ 50 stars Tinh Anh 3 Master 31 ~ 40 stars Tinh Anh 4 Master 21 ~ 30 stars Tinh Anh 5 Master 11 ~ 20 stars Diamond 1 Master 0 ~ 10 stars Diamond 2 Essence 1 Diamond 3 Essence 2 Diamond 3 Elite 3 Diamond 4 Elite 4 Diamond 4 Elite 5 Platinum 5 Diamond 1 Platinum 1 Diamond 2 Platinum 1 Diamond 3 Platinum 2 Diamonds 4 Platinum 2 Diamonds 5 Platinum 3 Platinum 1 Platinum 4 Platinum 2 Platinum 4 Platinum 3 Platinum 5 Platinum 4 Platinum 5 Platinum 5 Gold 1 Gold 1 – Gold 5 Stay Silver 1 – Silver 3 Keep Bronze 1 – Bronze 3 Stay the same
In addition to receiving the extremely high-quality Murad Rewards skin, gamers can also 'touch' a series of attractive features in the 5v5 version of Moba Festival such as: Ulti Arena, Summon God of Fortune, Super Battlefield , Cloning, Hooking,…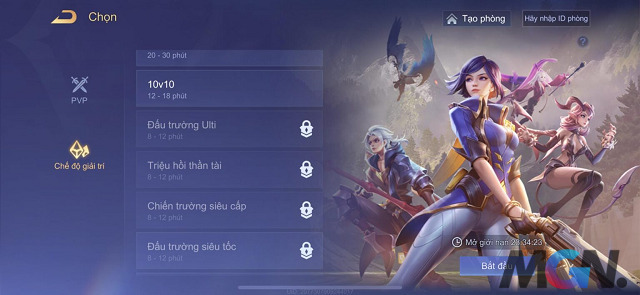 At the same time, the beloved 'share skin' feature will also return. This is a feature that allows gamers to experience skins owned by friends, even expensive ones. Also thanks to this feature, you will have the opportunity to 'wheeze the world' when fighting with extreme 'armor' such as Liliana Wave, Nakroth Dimension Guardian, Butterfly Spring Sagittarius, Butterfly Kim Ngu Goddess, .. .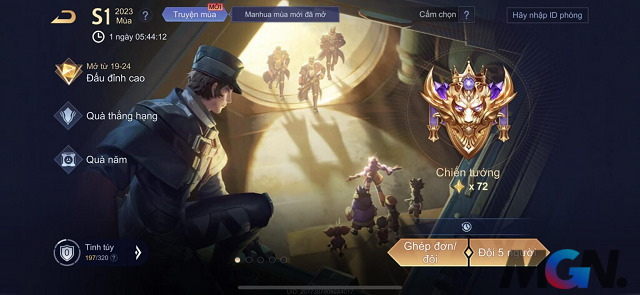 The latest and most interesting information about Arena of valor will be continuous MGN.vn Daily news and updates. Don't forget to follow us regularly so you don't miss out!