Because of the lack of mobility skills, if these generals need Flash to escape in dangerous fights, 'chasing' in Mobile Alliance.
Equipment and auxiliary spells are extremely important 'tools' for Mobile Union generals to become the most comprehensive in a match. Specifically, if the equipment helps the champion to increase the strength, the auxiliary spell will be extremely useful in the stunts.
Therefore, for a champion who lacks mobility, Flash is 'immutable'. Examples are the following cards:
Gunner – Yorn
Yorn is one of the earliest ADC generals to "launch" of Lien Quan Mobile and still retains the heat until now. It's all thanks to good looks, plus the ability to deal extremely strong percentage of health damage. At the same time, with a skill set in the form of 'easy to play, easy to win', he is chosen by many gamers to climb the rank.
However, Yorn's flexible mobility will be disabled if he loses Flash, thereby easily being caught by the opponent. Not only that, this general also has no ability to protect himself and lacks mobility skills, so it is easy to become a "prey" for the enemy team.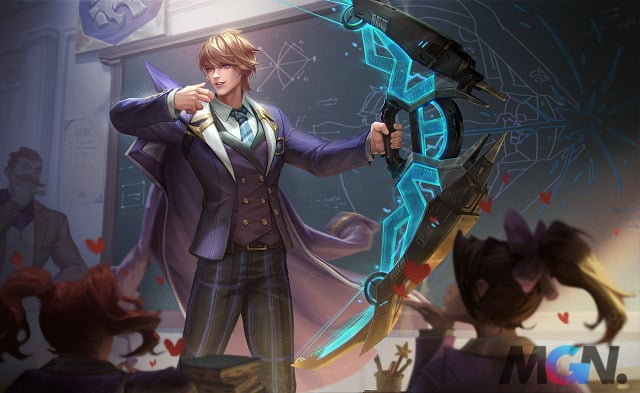 Gunner – Tel'Annas
Just like 'the Valhein', Tel'Annas has always been considered as the national sniper general of Lien Quan Mobile because not only appeared from the early days but also carried a 'friendly' skill set, suitable for all players but still ensuring effective climbing. very good rank.
She is known for her beautiful appearance, diverse 'locker', possessing the ability to shoot fast, long arm span and magic damage. However, the perfection of Tel'Annas is still a bit lacking because it is not mobile. When she loses her speed, her movement ability will decrease significantly, making herself easily finished by enemy champions.
Gunner – Veera
Coming from the Mage class, Veera carries an impressive amount of damage, famous for his "stalking, biting" gameplay no different from Assassins. In particular, she is the card that specializes in dealing with matches as Assassin – Gladiator who likes to get full damage in Lien Quan Mobile.
In contrast, Veera is also very weak and difficult to defend without defensive skills. Losing Flash will make it easy for the enemy to close and kill you. Moreover, the mobility is also greatly reduced because there is no fast movement skill.
>> MORE: Lien Quan Mobile: Pick Veera immediately if having difficulty with Assassin – Gladiator to full damage
In short, all three generals mentioned above are typical examples of the dependence on Flash to improve mobility and escape. Therefore, even though they have the same amount of damage, it is still easy to die without this important summoner spell.
The latest and most interesting information about Arena of valor will be continuously updated and reported by MGN.vn every day. Follow us often so you don't miss out!