Heal in 'red alert' situations is a must if you want to return to fighting and destroying enemies in Minecraft Legends.
In Minecraft Legends, the 'healing' feature always gives players a lot of fun because everything will be different from what you used to do in the original game. What's more, after an intense skirmish, you're not the only one who needs to heal.
So, to achieve the highest efficiency and fastest when healing, please refer to the instructions in this article instead of going back to fighting to die needlessly.
>> MORE: Minecraft Legends: Revealing simple tips to farm resources faster
Instructions for healing in Minecraft Legends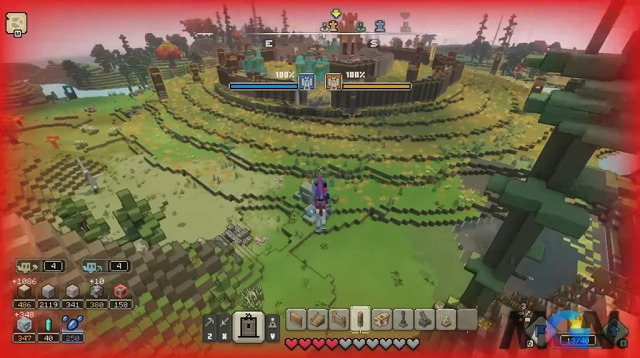 Death in Minecraft Legends is a 'meal' thing, the telltale sign is the flashing red screen border. At this point, the decision to fight to the last breath or try to find the healing portal (scattered on the map) or wait for natural healing is entirely up to the player's decision.
The healing portals often emit 'mellow' lights and sounds when the player approaches. Not only heal you, these portals will also heal anyone gathered under your banner. Therefore, it is considered a great stop after fierce combat.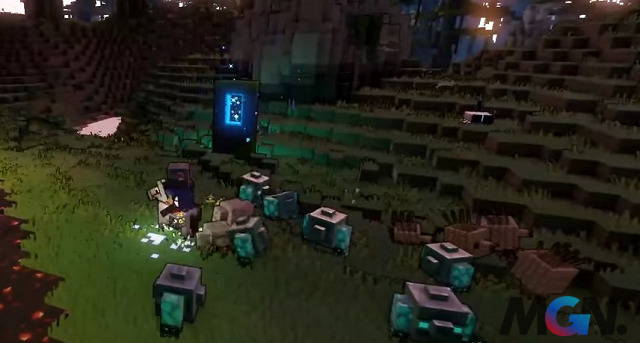 Alternatively, you can also use 'Spawner' Mossy Golem when possible. Mossy Golems remove the debuffs your mobs receive, but most importantly they also provide significant healing.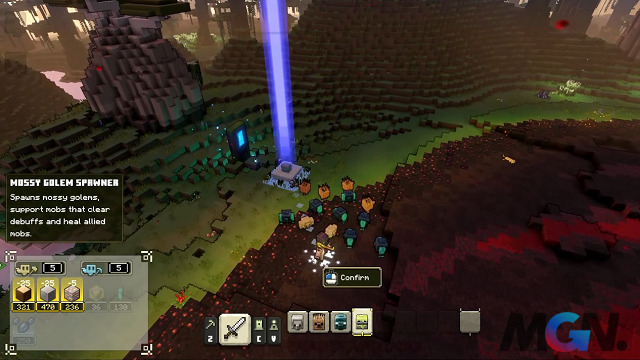 Above are all the healing methods available in Minecraft Legends, make use of the 'healing' feature smartly to get the final victory!
Don't forget to follow MGN.vn to keep up to date with the latest game news!