BLG proudly defeated GEN with a score of 3-0 at MSI 2023, making its name in the history of the 3rd LPL team to win the LCK. In particular, GEN was the victim 2 times out of those 3 times.
BLG – LPL's 2nd seed surprised all the followers of MSI 2023 when playing for GEN – the defending LCK Champion lost with a score of 3-0. Being rated weaker, BLG made GEN breathe oxygen for 3 games and left MSI 2023 in an extremely weak way.
According to statistics, LPL does not have many white wins against LPL and BLG is the 3rd team to do this. The previous two times were TES (TES 3-0 GEN MSC 2020) and OMG (OMG 3-0 NJS Worlds 2014). BLG was previously not appreciated by the previous weak defeat against JDG. But through the recent performance, one must admit that BLG is not weak, JDG is too strong.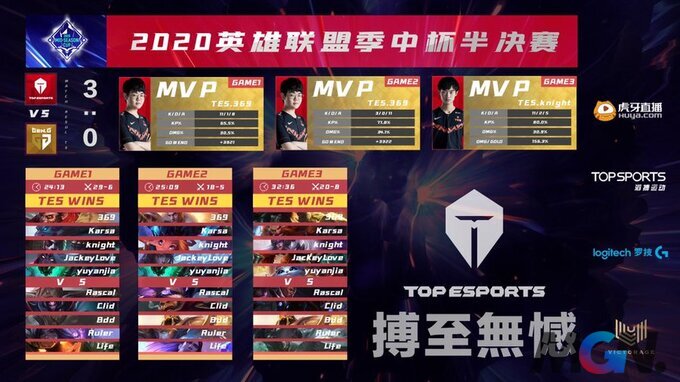 The unlucky GEN twice fell victim to the overwhelming matches from the LPL. 3 years ago at MSC 2020, GEN was beaten by TES for more than 90 minutes to set the score 3-0, and GEN that year was the last representative of the LCK. MSI 2023 GEN was like "deja vu" when similarly destroyed by BLG and became the LCK team that was defeated 3-0 by LPL absolutely.
BLG is making an interesting journey at MSI 2023 as they hit from the warm-up and performed beyond expectations. Every time BLG took a step forward, the "old brother" Yagao was pulled out and teased. Because Yagao's wish when he switched from JDG to BLG was to "run away" from the pressure, he just wanted to play "retirement" for a few more seasons before retiring. However, being "pulled" to the LPL grand final and then to the MSI 2023 losing branch final, it will go even further.