It seems that the story of GAM Esports "tricking" TES at Worlds 2022 suddenly became an endless source of inspiration for the online community to discuss and guess the next name.
An easy win against SE at VCS Spring 2023 helped GAM Esports go straight to London to attend MSI 2023. At this point, the tournaments are all over, there is nothing to watch, so this is the time for people to get excited. Talk about MSI's side story as well as a series of future predictions.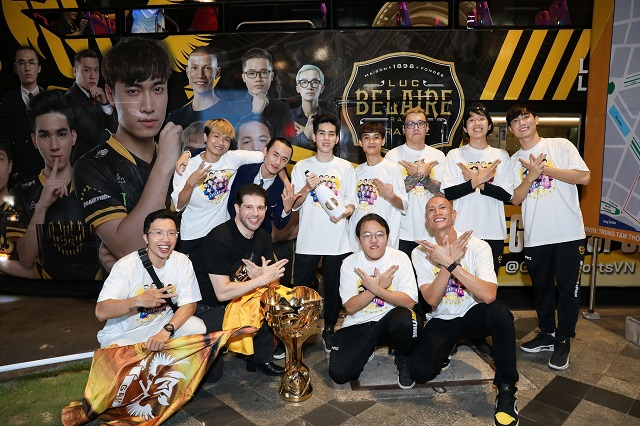 Notably, one of the most popular topics before MSI 2023 is the battle journey of GAM Esports. The yellow and black shirt army has a tradition of "tricking" the opponent, so the story of who the team will see off at this year's MSI is really interesting. Although they have never gone into tournaments, VCS representatives still have a way to make an impression and force others to remember them in a special way.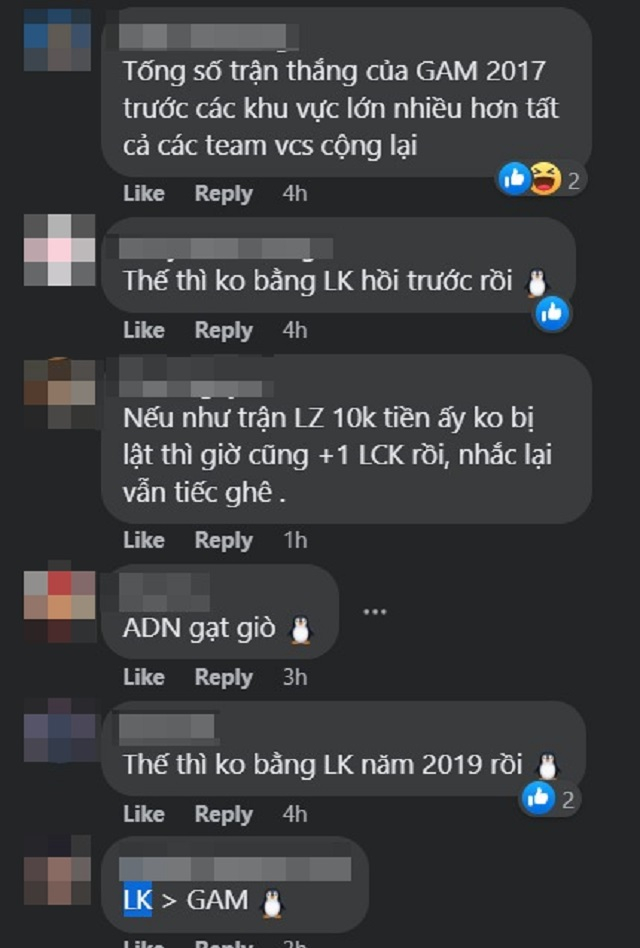 Looking back on the journey since 2017, the first time GAM attended a major tournament, the VCS representative always had at least one win when facing the representatives of the main group of League of Legends. Specifically, there are G2 Esports (LEC) or Team WE (LPL), Team SoloMid (LCS), Fnatic (LEC), Immortals (LCS) and J Team (PCS).
At the last Worlds 2022, GAM also "kicked" the LPL Summer runner-up who is also a bright candidate for the TES championship, causing them to regretfully return home in helplessness. With a series of these marks, fans are extremely looking forward to and curious about who this year GAM Esports will see off when fighting at MSI 2023.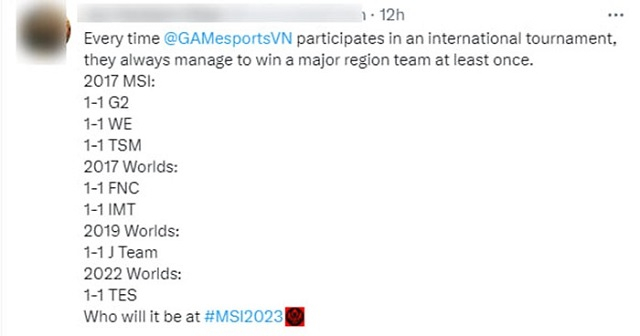 Another opinion stirred by fans is that the LCK region has not been defeated by GAM in international tournaments. So whether Gen.G or T1 will break the game or not really makes fans curious.
Photo: Synthesis