Saigon Phantom – The ghosts of Saigon will be the only representative of Vietnam to compete and compete for a medal in the Mobile Union sport. Highly appreciated for their skills, tactics, teamwork and performance at the moment, this is the potential "seed" to win "gold" for the Vietnamese sports delegation at this 31st SEA Games.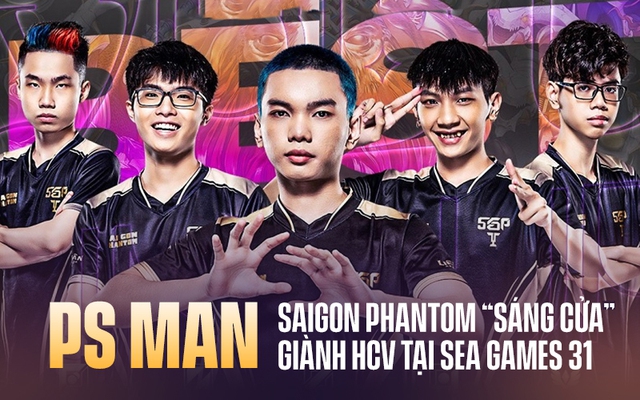 In particular, with the victory to destroy rival V Gaming, defending the throne at the last Spring 2022 DTDV further strengthened the faith and hope of fans for these young players. And that is also the mind of PS Man – a former player who competed at SEA Games 30, a famous name in the village of Lien Quan.
Talking with PS Man after the DTDV final and ahead of the next big congress, we shared his views, perspectives, objective assessments and the chance to win a medal of Saigon Phantom.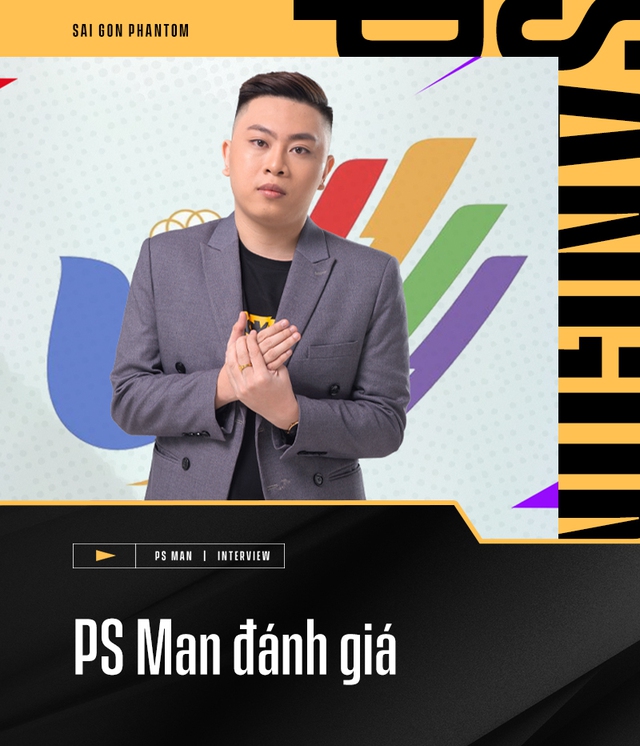 Hi PS Man, thank you for giving us a chat ahead of SEA Games 31.
Surely you still haven't forgotten the developments of the DTDV final last weekend, right?
PS Man: Of course not. Personally, I still feel quite surprised about the result of the last DTDV final, I think the game should be more balanced, the score will be at least 4-2, not 4-0, it is indeed a lot of spectators. didn't even think about it.
It is known that PS Man previously predicted that the victory of this match would belong to V Gaming, why do you make this judgment?
PS Man: The reason why I chose to win the first VGM is partly because I also appreciate and accompany Devil Long (former MochaZD coach) for a very long time. Secondly, I feel that in this final, VGM can surprise SGP like the way they did in the winning arm of the SEA Games 31 selection round.
So, has the rise of SGP left much of an impression on you?
PS Man: "Destruction" is what impressed me about SGP. They are too superior, strong, like Team Flash or Korea 2018 in its heyday. It feels like every time I confront them, no matter who the opponent is, it's almost 80% of the time to lose.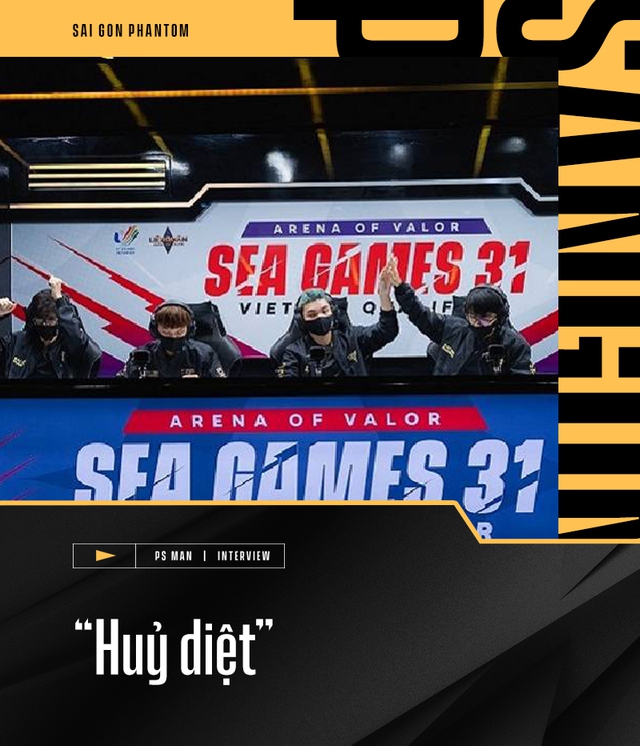 Overall assessment of SGP in the last season, what is PS Man's comment?
PS Man: In general, SGP "out of presentation" the tournament in terms of skill, and at the same time they mature in their individual style, the feeling of being perfect comes from every position and can't find the weak point in the team SGP image.
As a former player participating in SEA Games 30, with experience and knowledge of Lien Quan, how do you see Vietnam's opportunity to win a medal at SEA Games 31 this time?
PS Man: The chance for SGP to get a gold medal is very high and PS Man estimates that we have a 70% chance of winning this gold medal.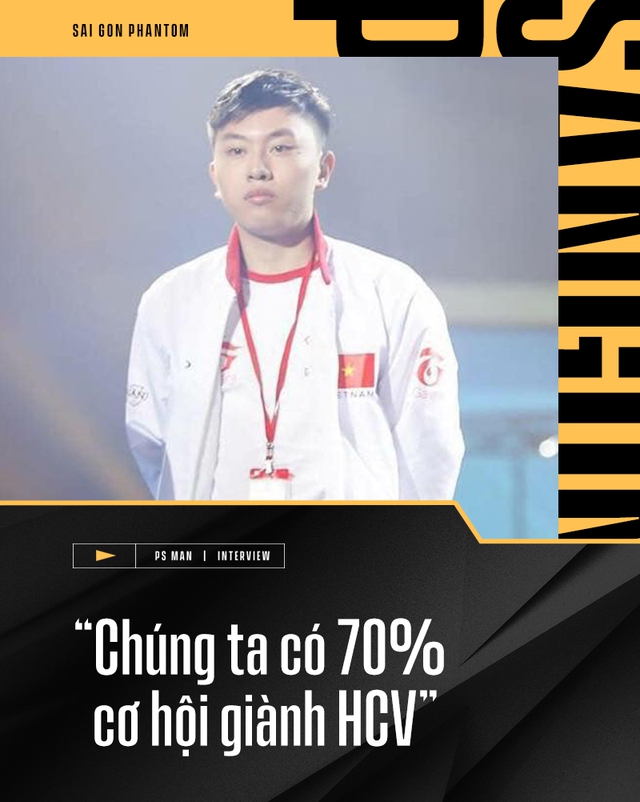 Why can you make such an assertion? What are the strengths of SGP in this export?
PS Man: That is the advantage of the host country audience, which can be said to be a huge advantage when there are hundreds of fans cheering at the National Convention Center at this SEA Games.
Which opponent should we be most wary of? Why?
PS Man: Of course it will be Thailand. Opponent KFC Talon is not the strongest team of the Golden Temple country, but nevertheless, Vietnamese players must maintain their mentality and not be subjective because Thailand has a very old name of F1 along with the coaching staff. extremely calculated in every match.
What do Vietnamese players need to prepare before entering the battle?
PS Man: Maybe psychologically, mentally and in good health. As long as it affects health, it will be very detrimental to Vietnamese players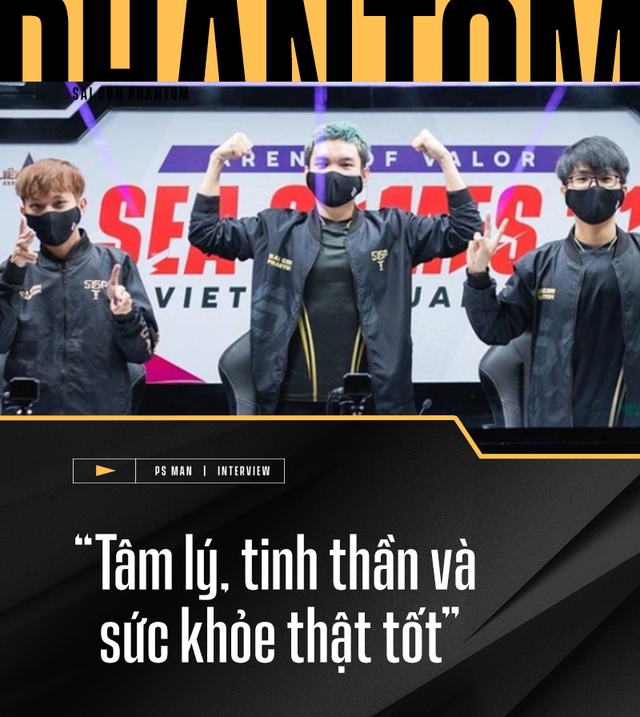 Does PS Man have any advice or message for the juniors?
PS Man: I only have 1 piece of advice for SGP members, do your best, ignore the bad words and just play like you are now and you'll have a pretty good hold of the gold medal in your hands.
Thanks again PS Man very much!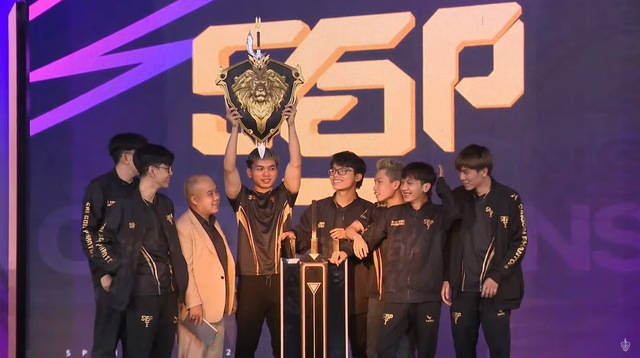 We will accompany Vietnam Esports at SEA Games 31 with constantly updated articles about players, teams, expert opinions. We invite readers to pay attention!
https://gamek.vn/ps-man-chi-can-giu-phong-do-hien-tai-saigon-phantom-khong-kho-de-gianh-vang-sea-games-31-20220511080723851.chn