In Argentina there exists a special program that teaches inmates the skills to design various games themselves and even publish them.
During the past two years, the "Video Game Development in Prison" program has operated in three different prison complexes including two in Marcos Paz and a nearby Ezeiza prison. in Argentina. Here, inmates will learn the full steps of designing and developing a video game from scratch. They are also given other skills such as storytelling, programming and sound design skills. Many of the games these inmates build are based on their prison life.
Teaching inmates how to make a game is a huge challenge in a confined environment like a prison. Although the program has received the approval of the government and is under the strict supervision of correctional officers, the head of this program still encounters many obstacles such as an important bureaucracy. prison bureaucracy to obtain the necessary licenses for basic requirements such as an Internet connection. During the training, both the instructors and the inmates were restricted in many ways, for example, they were not allowed to access social media platforms and news sites. Usually, they will work and share information with each other based on a single Gmail account.
In addition, there are other barriers that exist throughout the inmates' learning process such as low literacy rates, limited prison budgets for activities deemed non-essential. The project's leader also said that authorities were initially hesitant to license computer programs they had never heard of. Finally, user-friendly software like Construct, a 2D game creation engine; Music production suite Fruity Loops and Twine, an open-source storytelling platform, are all allowed to be included in the classroom.
Despite limited resources, the program's trainees have developed and are also supported in publishing many games to the itch.io platform with many more being developed. Among them, the most notable is Marcolandia (Marco Land) which tells the story of a man named "Martín" who was eventually imprisoned in Marcos Paz prison. This adventure game allows you to choose to be controlled by the player's choices – join the fight or not, are allowed to choose what to say to the police, whether to stand up to fellow inmates – all both determine the fate of the character in the game. Then there's El sicario, which tells the story of Chema, an assassin hired to kill the president of Colombia and kidnap his family.
>> MORE: Lien Quan Mobile: The lesson plan 'Thorne 2 purple 1 blue' suddenly came back full of power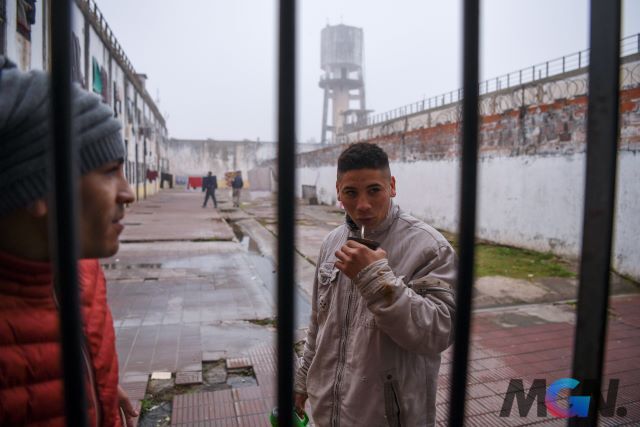 The project leader also had conversations with game studios to ensure the possibility of prisoners after being released from prison can find a good job for them. Through this, this project also has a positive impact on prisoners, along with helping them to reintegrate into the community and get a better job soon.
Don't forget to follow MGN.vn to update the latest news about the game right now!